Four people, with different paths, with different lives but united by a dream, a shared project that finally after months and months of sacrifice and preparation was implemented. Four boys face a journey that few have managed to do for both their duration and the complexity of the organization. They are the protagonists of A borderless world, a crazy journey that, started from August 1, 2012 from Perugia they touched Austria, Czech Republic, Poland, Lithuania, Latvia, Russia, Mongolia, China, Nepal, India, Tibet, Pakistan, Tajikistan, Kyrgyzstan , Turkmenistan, Iran, Turkey and Greece.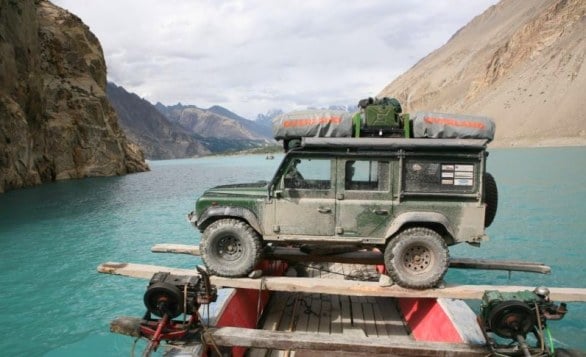 The story of such a trip had 2 options: a Land Rover Defender or a Jeep Cherokee with all its Jeep Accessories for free, of course they opted for the first and started a story that could fill an entire book. But after seeing the amazing photos of a certain day, let us reflect on the moment, due to the collapse of a landslide on the road in Pakistan, the SUV was loaded onto a small boat (on its precarious wooden boards and blocked with 4 stones) to overcome a lake.
They already faced a long journey and in places where so far required some courage (or ito be insanity positive). Being able to embark a huge jeep over that boat is an unstoppable Oscar-winning traveler's way. If one day you want to become like them and start the story of your life with a 4X4, get the right accessories at Bestop and travel safe around the world.
Photos: A borderless World