There's no shortage of scenic drives in Australia, but one of the most spectacular is the Nature, Sea, and Vine Trail beginning in Adelaide. This five-day journey takes you from the heights of the Adelaide Hills wine country to the rugged coastline of the Fleurieu Peninsula, and on to the unspoilt wildlife refuge of Kangaroo Island. It gives a full taste of what Australia has to offer, and driving your own car means you can explore all of the sights at your own pace. The following are a few of the highlights of this scenic road trip.
Exploring the Adelaide Hills
Your journey begins in Adelaide, where you can find a suitable vehicle for your journey using local listings sites like Motoring. It's a short 20 minute drive from the city centre to the Mount Lofty Summit, where you are rewarded with panoramic views of the city. Don't miss the wildlife park to get up close with kangaroos and koalas, before driving another 10 minutes to the perfectly preserved German village of Hahndorf. You can take in some delectably authentic German cuisine and take a wander around the cosy main street to sample the local produce, confectionery, and cheese. This area is also well known for its wineries, which you can explore in neighbouring towns including Gumeracha and Birdwood.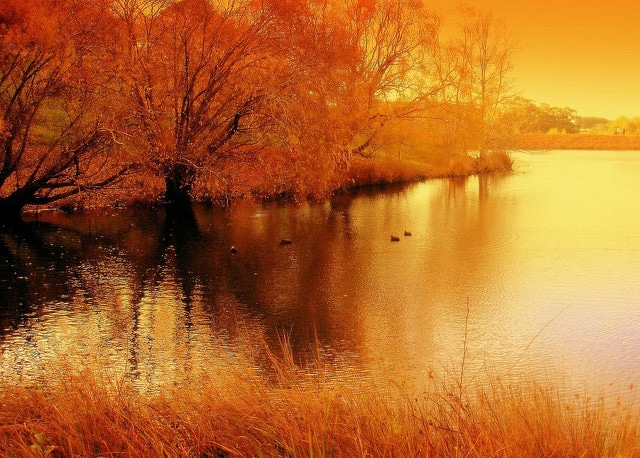 The Fleurieu Peninsula's Seaside Charms
On your second day along the Nature, Sea, and Vine Trail, you can take a drive to the Flerieu Peninsula located 39 km to the south of Adelaide. This verdant region includes the famous McLaren Vale wine country, with over 60 cellar doors to explore including Coriole, Penny's Hill, and Wirra Wirra. The area is also known for its locally produced almonds and pristine beaches. From McLaren Vale, you can follow the trail on to Victor Harbour. A small horse-drawn tram takes visitors on to the Granite Island Recreation and Nature Park, with its numerous penguins. If visiting between June and September, you may also spot Southern Right Whales on their annual migration.
Adventures on Kangaroo Island
From Victor Harbour, take the scenic drive to Cape Jervis where you will board a ferry for the 45-minute crossing over to Kangaroo Island. You'll land at Penneshaw, where you can drive on to the Seal Bay Conservation Park to get up close and personal with Australian Sea Lions. Further highlights include the white sands of Bales Beach and the unforgettable sights of Admirals Arch and the Remarkable Rocks, which can be found in Flinders Chase National Park.
Adelaide and Glenelg
After you take the ferry back from Kangaroo Island and make the return journey to Adelaide, you can finish your Nature, Sea, and Vine Trail experience with a short excursion to the seaside suburb of Glenelg. You can walk along the historic Esplanade, enjoy the boutique shops, and even swim with wild dolphins.
From wine tasting in the Adelaide Hills to sand boarding on remote Kangaroo Island, there are a number of memorable experiences to be had along Adelaide's Nature, Sea, and Vine Trail. Driving your own car ensures that you can take your time to explore this stunning region and customise your journey.