Amsterdam: Venice of the North, a beautiful European capital of culture, a place for artistic excellence and entertainment, a destination beloved by all young people is just waiting for you! How about a nice relaxing stay, while visiting several museums, having nice walks, and tasting the local and Dutch cuisine? Ancient city of stilts, Amsterdam has always been a major port with more than 100 canals and 600 stone bridges that unite more than 90 beautiful islands which can be visited on board pretty boats. The perfect destination for Christmas.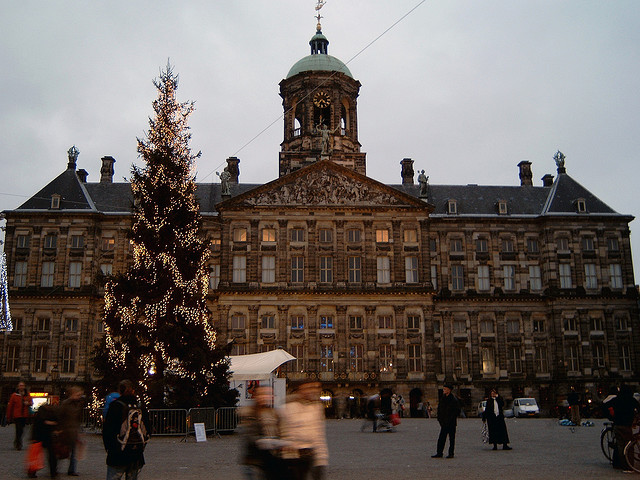 From December 20th to January 5th enjoy Christmas with your friends. To book your accommodation with Last Minute: we propose the NH Schiphol Airport which is only 15 minutes from downtown and just minutes from the airport, reachable both comfortably with the media surface. A comfortable accommodation, modern and strategic synthesizes simplicity and comfort.
It is now offering a must to share with your friends: just € 490.70 per person will enjoy a spacious 4-star hotel, indulge in swimming pools, Jacuzzi, solarium, steam room and much more. The staff will be happy to offer you a glass of cocktail or a glass of wine at the hotel coffee shops where you will be exclusive guests! The offer includes accommodation for 6 people in 3 double rooms and round-trip flights. A unique and unrepeatable experience worthy of this great holiday. It just might turn out to be the best Christmas you've ever had, especially if your loved ones follow you on this trip.
What are you waiting for? Departing from your airport in Economy Class Wednesday, December 21, arriving in Amsterdam at a convenient time. Return from Amsterdam with arrival Monday, January 2 in the morning in your city. The flights are operated by KLM Royal Dutch Airlines and the company include both the outward and return a technical stopover in Rome Fiumicino if in Europe.
By Elsi H
Photo: Rick