It might seem a little late to go to a ski resort. But what you may not know is that the ice doesn't melt till April, so you can still make plans. Here are the top five ski resorts in Europe!
The one about sports! Kitzbuhel, Austria
The "Diamond of the Alps" offers the best ski schools in the world.
that's  Not coincidental. Skiing started on these tracks in 1892. The tradition is huge and the local athletes and coaches are truly extraordinary.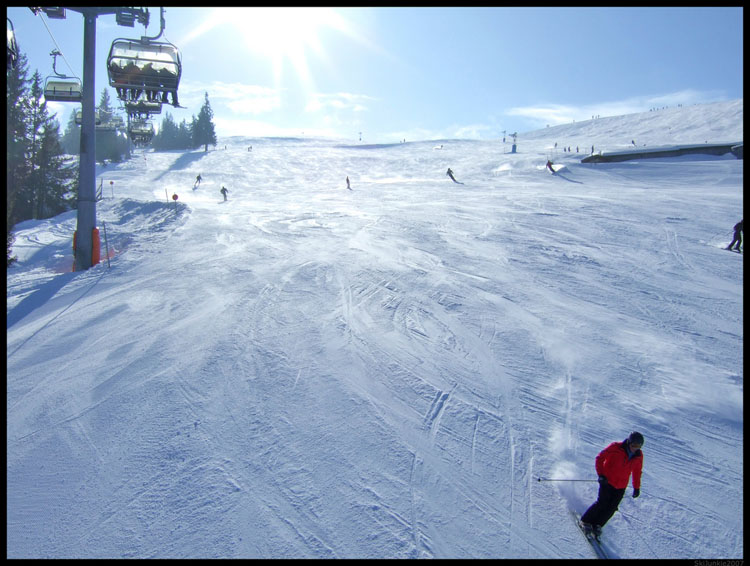 Hotels:
Romantik Hotel Tennerhof, just outside the village, with Tyrolean style and luxurious rooms, +43 (0) 5356/63181
Bruggerhof (***), a mile away from the village center, a family-place and economic, +43 (0) 535 662 806
The traditional one Chamonix, France
The most beautiful village with ski resort in France. It is not the largest ski resort in the country, but it is the one nearest Airport (half an hour from Geneva by car). Located just below the "White Mountain", it has 170 km route, divided into about 70 tracks.
Hotels:
Chalet Chantel (***), just outside the village, with a warm, family environment, tel: +33 04-50-53-06-69
Hotel de l 'Arve (**), poor compared to the five star area, but very friendly, tel: +33 04-50-53-02-31
The cosmopolitan one Gstaad, Switzerland
One of the greatest winter destinations for famous people, it is ideal for sports. those who finally get there are only interested in the snow, not the paparazzis
Hotels:
Gstaad Palace (*****), the nicest, most luxurious, most expensive part of the Alps, Tel: +41 / (0) 33 748 50 00
Sport Motel (***), for non-millionaires, tel: +41 33 729 80 80
The economic one Bansko, Bulgaria
Really cheap. By choosing a moderate hotel, you can spend a week there with only 390 dollars! its 20 tracks will not be much for those who have been to Alps but they are great.
Hotels:
Kempinksi Hotel Grand Arena (*****), with luxurious spas, next to the slopes, tel: +359 (0) 749 88 888
All Seasons Club (****), brand new, 500 meters from the main lift
The "value for money" Madonna di Campiglio, Italy
It is not as famous as the Cortina, or other ski resorts in Italy, but it has a lot of slopes, beautiful surroundings and very good prices especially if you stay by the side of a little "Unused» Marileva.
Hotels:
Spinale (****), beautiful pink chalet in the heart of Madonna, tel: +39 0465 441 116
Hotel Lorenzetti (****), Tyrolean style, large suites, tel: +39 0465 441 404
All resorts are easily accessible from the major airports serving the Alps. Car Hire Zurich Airport and Geneva Airport is popular in peak season. Private transfers can offer good value also.
By Nikos K
Hotel Photo: skijunkie, photo 2:  Feo David , photo 3 :JAson Sarracini  photo 4: Nacho y Adriana,photo 5:  mortimer?