21 are  the exhibited works of Claude Monet, the great master of Impressionism, in addition to works by Eugene Boudin, perhaps more important for the teacher training in the arts of Monet, and other works of his step-daughter and pupil, Blanche Hoschedé .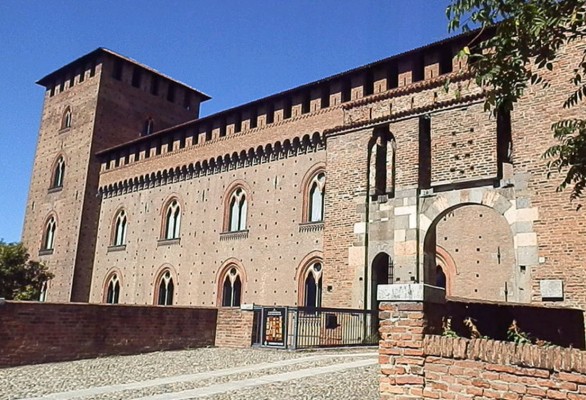 Works coming from the  prestigious museums " scattered " them around the world ( Columbus Museum of Art, Musée d'Orsay in Paris , Johannesburg Art Gallery, Mnar of Bucharest and The Latvian National Museum of Art in Riga), to compose an exhibition that trace the main stages of his artistic production from the formation to the great maturity.
The exhibition is then enhanced by a series of video installations that allow the public to relive, even emotionally, milestones in the life of Monet, in relation to the works on display.
Claude Oscar Monet was born in Paris in 1840 ,which  is considered the father of Impressionism, the artistic movement of the late nineteenth century , and which had other illustrious performers in Cézanne , Degas and Renoir, but for others, that the term was coined by an art critic, after seeing the famous work " Impression, soleil Levant " by Monet.
The Visconti Castle of Pavia, built by Galeazzo II Visconti, whose reconstruction was built in 1360, since the Renaissance had cultivated his own artistic vocation, which was confirmed by the choices of the past few years, to make an exhibition of primary importance, with permanent installations that are in the halls of the stables, a charming and cozy place, great for the enjoyment of works of art.
The stables of the Visconti Castle of Pavia is located 40 kilometers south of the center of Milan, 160 from Turin) , and will be open from Monday to Friday , from 9.00 to 19.00 , up to 20 Saturdays, Sundays and public holidays ( until you get to a ' hour before closing ) , with tickets costing € 15 for the full, 13 for the discounted.
By Alba V
Photos:Wikimedia Commons