The Balancing Barn in Suffolk, England
A quiet weekend in the English countryside of Suffolk is the promise for those who decide to rent this cottage design, although to see it hovering over a ridge covered by a lush lawn and anchored with a steel cable to the ground, you could put in doubt the word quiet.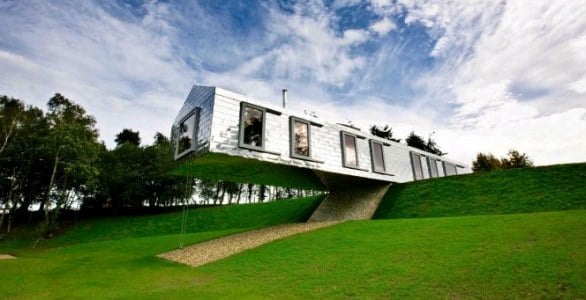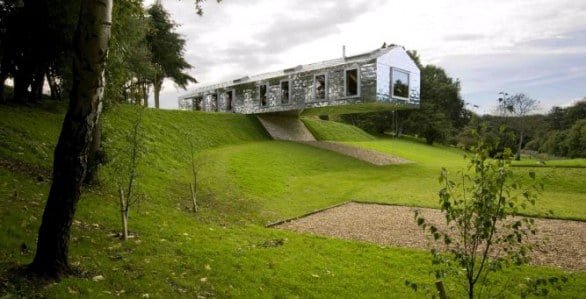 The Balancing Barn can be rented for the weekend or for the whole week (well at least 3 nights), it is consisted of 4 bedrooms (8 persons), each with a bathroom, a living room, a dining room with kitchen , terrace, parking space. It is equipped with all linen (you only need to bring towels for the beach …), with glass walls on the facade suspended over the void the place offers an uninterrupted view of the surrounding landscape (prices start from 740 pounds, both if you are alone or in a couple). It is a project of MVRDV and is inspired by the barns and the "hanging houses" in Amsterdam (and it is not a case, as the house of desing and urban architecture is located in Rotterdam), was commissioned by Living Architecture, which owns other 5 design cottages in Great Britain.
The cottage at the end of the world (almost …)
Whoever has tried every type of holiday and hotel and needs to get away from technology and routine, a Braveheart who admires and wants to go over the deeds, he will find a more than adequate accommodation in Skiary Guest House, a cottage situated on the banks of a long fjord called Loch Hourn in the north of England in the UK. The best way to travel in the English towns is by renting a motorhome and if you have a family it will be an unforgettable experience since the time will go even slower than it does. If you want a high-quality insurance cover for your motorhome we suggest you to check the Caravan Club, they do offer a wide range of insurances.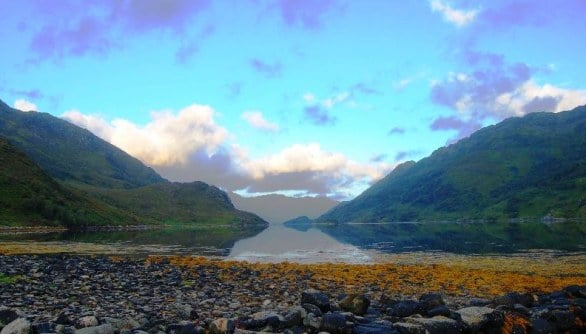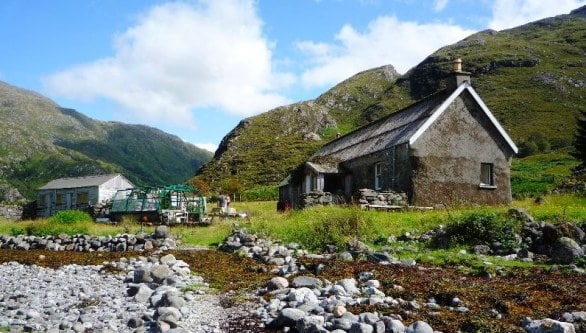 The owners, Tom and Claire, from April to October offer to the guests a full treatment: bed, breakfast, tea for 5 and a 3-course dinner. It promises a real vacation and free-range that you never forget.
To make it easier there is a district that seems particularly interesting: one of the most fascinating corners of Scotland, with many mountains for those who love trekking, while the waters of the fjord are ideal for those who enjoy canoeing and fishing. At only 14 miles, then, you can find The Old Forge, one of the world's most remote pubs.
Photo 1+2 Living Architetture, Photo 3+4:skiary