In this post I will describe the map of hotels for dogs,mostly our beloved puppies, the so-called "pet hotel or hotels for pets".
For us the dog owners, the arrival of the holidays has always some hidden doubt to find a place where our best friend can have fun and just relax, and you know most hotels are unwilling and hesitant to accept pets in the hotel the rooms. The European situation is slowly improving, there are still really nice places  like the Grand Hotel Park in Gstaad (Switzerland) where there is even a restaurant menu only for dogs and cats  but finally in Italy the Italian hoteliers are opening their hotels for our beloved pets.
Let´s have a 'region by region´ look,  in which hotels you will not have problems to bring your pet while traveling: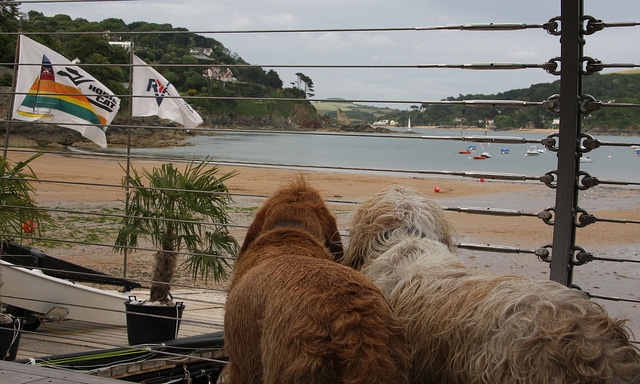 HOTEL FOR DOGS BY BREEDS
Villa Susanna of Ulivi – San Benedetto of  Tronto – Nestled in the countryside of Abruzzo and two kilometers from the sea. Our 4-legged friends will have plenty of room for them.
HOTEL FOR DOGS IN THE VILLAGE
Villa Capodimonte in Naples – In the heart of Naples, dogs are nicely welcomed here.
Hotel Casanova in Naples – Here your dog will have the company of the owner's dog 🙂
HOTEL FOR DOGS IN LAZIO
Ivy Hotel in Rome – The owner only accepts quiet dogs, you can also have a  dog-sitting service.
Hotel of the Muse in Rome – An animal lover hotel surrounded by green, in a famous  district of Rome.
HOTEL FOR DOGS IN LOMBARDY
Hotel Dei Fiori in Milan – Dogs only up to mid-sized are allowed, and there are green parks nearby for them to play.
Hotel Domenichino in Milan – Here are allowed only to medium size and trained dogs.
HOTEL FOR DOGS IN PIEDMONT
Hotel Valentino du Parc in Turin – All the dogs are welcome here.
Hotel President in Turin – Your dogs will be pleasantly welcomed by the owner's dog.
HOTEL FOR DOGS IN VENETO
Hotel Scandinavia in Venice – A dog-sitter is available and only dogs up to the average size are allowed.
If you want to know more about Italian cities and Sicilia then visit girasicilia.it
By Angela B
Photo: pets allowed