Zetors, Helsinki
Inspired by the famous director Aki Kaurismaki and decorated with original tractors Zetor. Its regulars are well known for losing their temper easily!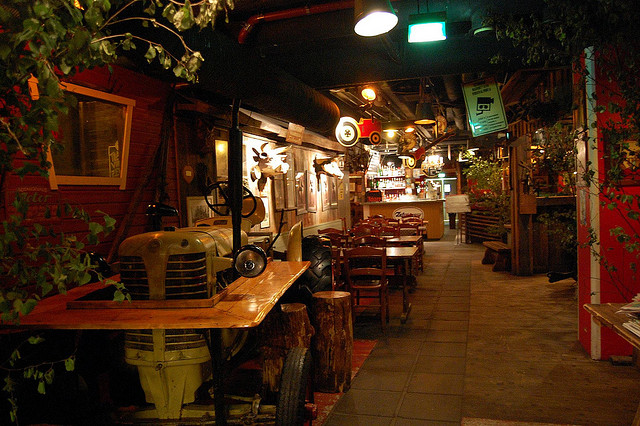 Red Sea Star, Eilat (Israel)
You look out the windows and what do you see? Corals. You look through the windows and you see them again … corals. The lamps on the tables are  corals. The tables are like corals. Where are you? Of course, in the first submarine bar in the world, 70 meters from the coast of Eilat and six feet below the surface of the Red Sea. It may as well be the safest place in Israel.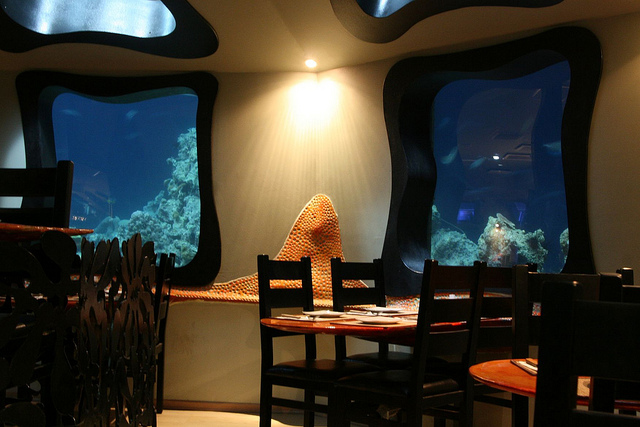 By Nikos K
Unusual bars photos: th3sha, gewitterhexer, LimeWave Photo, stylistvn8, firepol, neonium.