The latest fashion for cocktails and after dinner is to meet at bar with panoramic terrace, or Rooftop Bars, which are now present in the most important cities in the world. Located on the terraces of high buildings and skyscrapers, they can offer the customers a breathtaking view. Here are some of the best bars in the world with a panoramic terrace where you can enjoy the spectacle of the city seen from above in the company of night lights, music, good drinks and a luxury style environment.
Altitude, Singapore
Since its opening in July 2010, Altitude has been sold out every night, with queues at the entrance at street level in front of the elevators that lead over the tallest building in Singapore, at 282 meters above sea level. The 360 degree view over the city of Singapore, adjacent to the coast and the neighboring islands of Indonesia is a major attraction.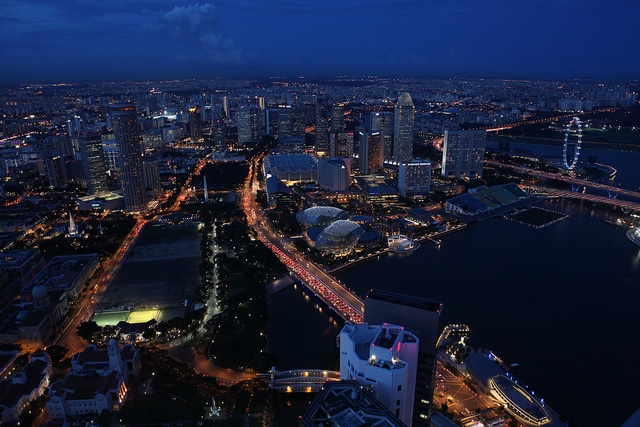 Aer, Mumbai
A lounge bar at the Four Seasons Worli in India. It is suspended on the 34th floor and has a balustrade of laminated glass of high transparency which provides guests with sweeping views of the city and on the beach.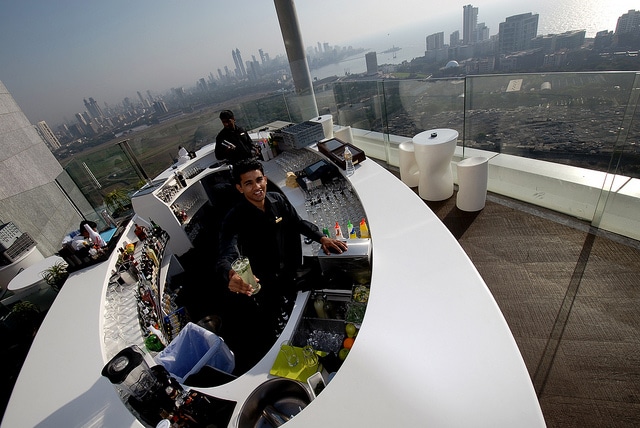 Aqua spirit, Hong Kong
It is on the thirtieth floor of One Peking and, in addition to the landscape, is known for its cuisine: you can choose between the Italian restaurant with western seat (called Aqua Roma) and the Japanese, sitting on the tatami (Aqua Tokyo).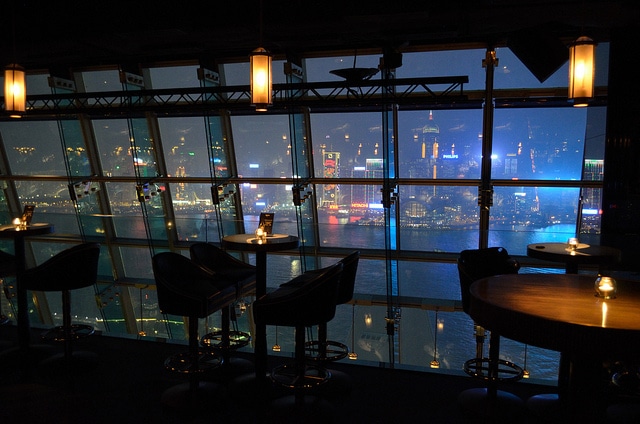 Flair, Shanghai
On the fifty-eighth floor of the new Ritz-Carlton Pudong, Flair is located on the terrace which enjoys one of the best views of the city, in front of the Pearl Tower.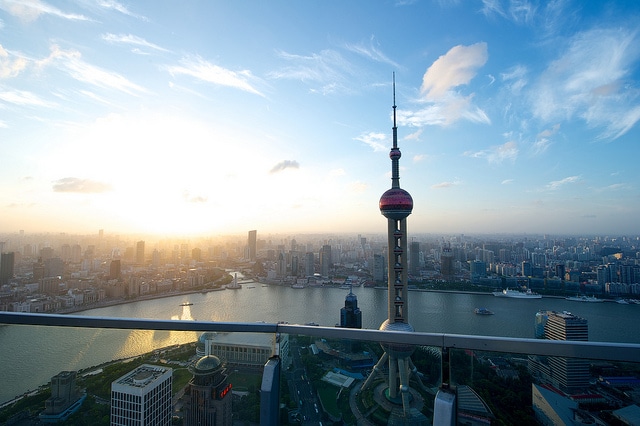 The Purificadora, Puebla
A hotel designed by Mexican architects Ricardo and Victor Legorreta, born from the transformation of a former industrial building, where water was purified and bottled. A large-scale black volcanic rock leads up to the spaces of the bar with a pool made on the roof terrace.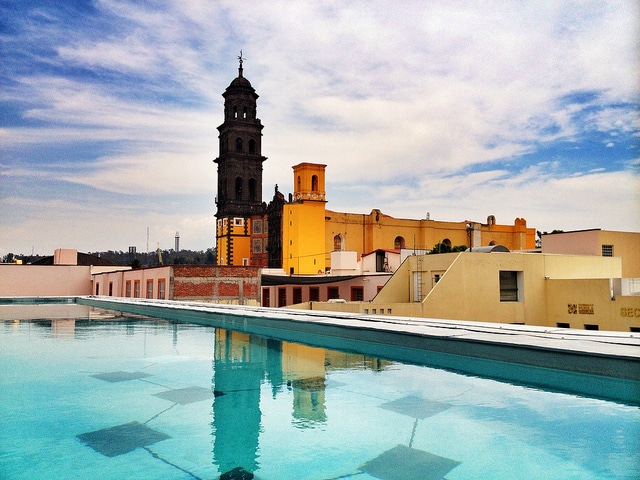 Ozone, Hong Kong
It's the world's highest bar lounge is located on the top floor of the new Ritz-Carlton Hong Kong. It is a spectacular project of the Japanese Masamachi Katayama of Wonderwall. A place with bright color effects that never ceases to amaze!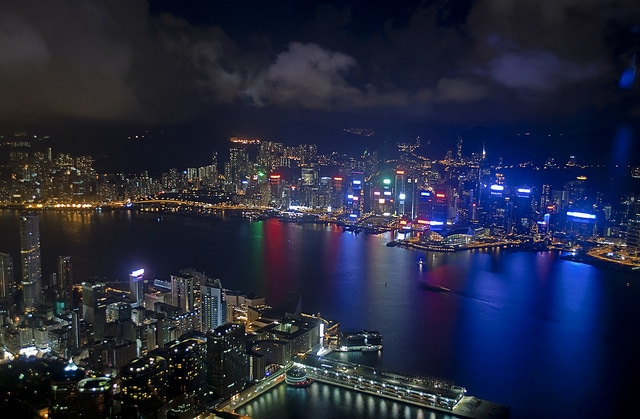 Sky Bar, Bangkok
The Sky Bar on the 64th floor of the Lebua Hotel is accessible by a supersonic lift within the State Tower. Its fame continues to escalate because the restaurant and staircase have been used as a film set for the movie The Hangover 2.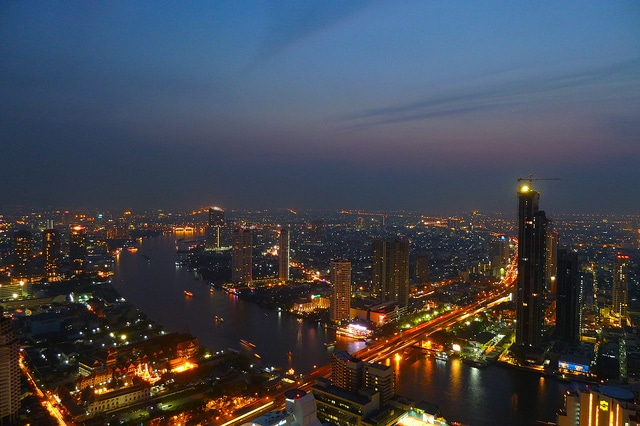 Rooftop bars photos by: Lee Stringer, E R, Martin Archer, SimonQ, gusmpena, David Esteban, Daniel Peherstrofer
For more check: The strangest bars around the world, What foods you should not try while traveling, The best street food around the world