The Marina Bay Sands Resort is a new group structure, this hotel has immediately become famous for its futuristic shape and the fact that the pool is 150 m long and it rests on three skyscrapers. It's already possible to book the hotel for an unforgettable stay and the places should be taken into consideration of the beauties of a city like Singapore. Obviously it is the only 5-star hotel where you can compare amazing hotels at a really low prices compared to the European ones.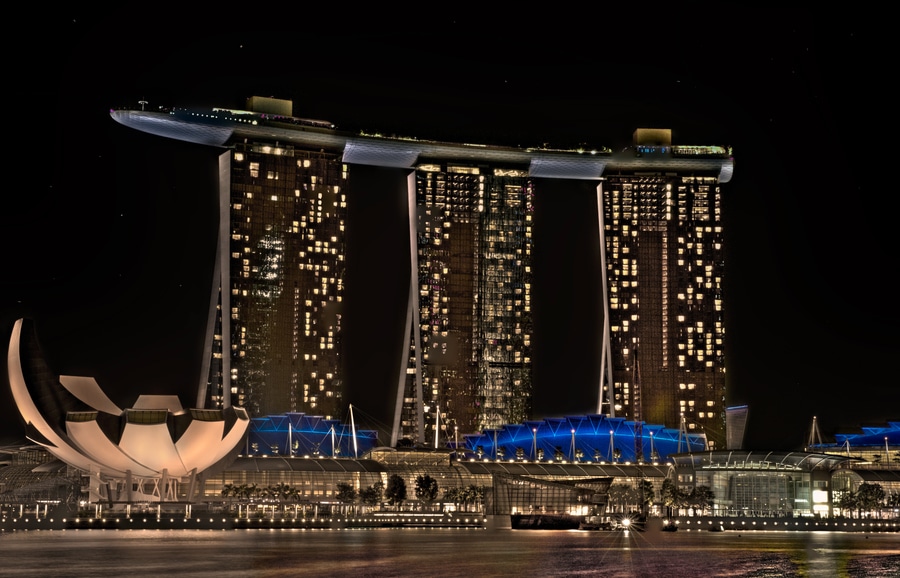 Going back to this resort, it does not only offer a swimming pool and shocking architecture, it has also other features:
• Rooms and Very Elegant Shapes
• Fantastic restaurants run by the best chefs in the world
• Unique Services
But this is not the only hotel that has such an impressive swimming pool. Another example is the Hotel Pool Traders Kuala Lumpur, from where you can see the Petronas Tower while enjoying a Malaysian plate and drink your favourite cocktail. You can book the Traders Kuala Lumpur hotel online and compare its prices at various sites. These Asian cities are impressive in terms of facilities and services, another example always in Kuala Lumpur is the Pacific Regency Hotel Suites, also its pool it allows you to see the Petronas Tower. Evening drinks in the hotel's bar (Luna Bar), which is located above the pool is a unique experience which can be unrepeatable. In addition to these two hotels, there are dozens of other splendid hotels in Kuala Lumpur.
By Ina K
Photo 1: JJ, Photo 2:Lee Huy Lam, Photo 3: jhc_world