Some would believe that the beautiful London is all about iconic attractions such as Big Ben, the London Eye or the Buckingham Palace. After all, that's why it became famous for and most of the visitors come to the British Capital to see these amazing sights. Still, as any other big city, London also features its own hidden gems that might not be that renowned, but they are equally impressive and attractive.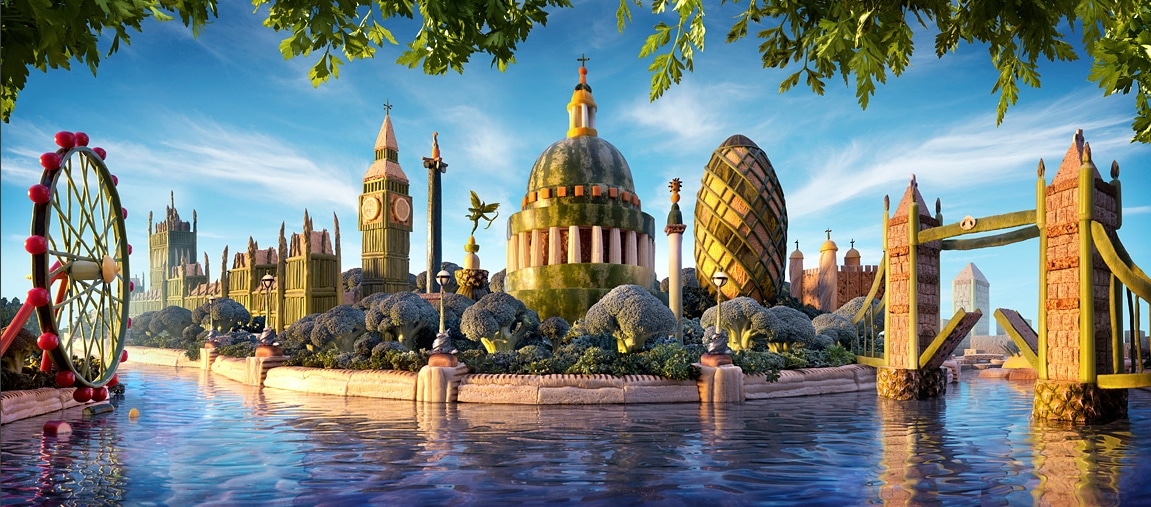 Since London is such a big metropolis, it would be a great idea to opt for a vacation that lasts at least two weeks. This way, you will have enough time to see everything that matters. If this is not possible, you can choose to see the famous points of interest on a first visit and take the off the beaten path on a second visit. No matter what your choice will be, the following secret attractions must not be missed.
Alternative shopping – London's markets
Everybody knows that London is one of the worldwide fashion capitals and it is home to luxurious shops and department stores. Still, if you're in for a shopping spree in the Capital, you must know that there is much more to see than Oxford Street or Harrods. London accommodates a large variety of outdoor and indoor markets and some of them have a tradition of more than 100 years. Covent Garden is without any doubt one of the most renowned markets in the city. It dates from the Roman era and now the area is also renowned for the street entertainment, the opera houses and the numerous boutiques. It is a vibrant zone that must not be missed. Another covered market that it worth a visit is Spitalfields and if you love flowers, Columbia Road and its flower market is a must see. Last, but not least, make sure you get to Camden Market, one of the coolest and most unique in the metropolis.
The East End – the place where art grows
If you're the bohemian type, who is always in search for picturesque and arty attractions, then the East End is the perfect quarter for you. On every corner, you will have the chance to discover beautiful modern paintings signed by Banksy, a British street artist. The Moorfields Eye hospital is a fine example of its work. East End is home to numerous young artists and the career of various famous celebrities has been linked to this neighbourhood. Damien Hirst opened a local gallery here, Alfred Hitchcock used the area as a shooting scene for some of its movies and Jamie Oliver is the manager of a social restaurant in the area. East End features a large variety of pubs where you can go and have a beer or a coffee and it is home to the East Market that you can visit for a short shopping session.
A picturesque walk in Central London
Trafalgar Square and Piccadilly Circus are some of the best-known attractions in London. They are iconic meeting places for the Londoners and tourists equally, but the area located in between these two sights is somewhat unknown for the visitors, even though it features interesting attractions. So, if you choose to make a walk from Trafalgar to Piccadilly, you will be able to see the beautiful Covent Garden Piazza and the amazing royal opera house. Stop by and have a cappuccino to enter the bohemian atmosphere. Along the way, you can also see the world's single cartoon museum and the fascinating Great Court nearby the British Museum. Don't miss the Denmark Street, the place where The Beatles and Jimi Hendrix recorded, the luxurious and liberal Soho, the Old Campton Street and the traditional Chinatown.
These are only some of London's hidden gems that you can discover on a visit in the Capital. It will make the metropolis much more impressive than it is and your journey will become a memorable one.
If you're planning a vacation in London and need a transfer option from one of the airports Stansted or Gatwick, all you have to do is simply call on a minicab company like 247 Airport Transfer. We offer excellent and professional services like taxi from Stansted and London Gatwick Taxi at affordable prices starting from £17. You can contact us for a quote and one of our friendly operators will be more than happy to help you with any details you may need.