If you're studying for a distance learning degree, taking advantage of the associated flexibility by travelling for a few months is an excellent idea.
If the aim of your studies is converting to a new career, experiencing different cultures makes you feel refreshed and revived by the time you return home to graduate.
If you choose locations that have reasonably-priced accommodation, good Wi-Fi availability and inspirational cultural activities, you can't go far wrong.
So if you're studying on the move, here are Europe's top three cities for distance learners.
Berlin
German capital Berlin has a rich history and a bohemian ambiance.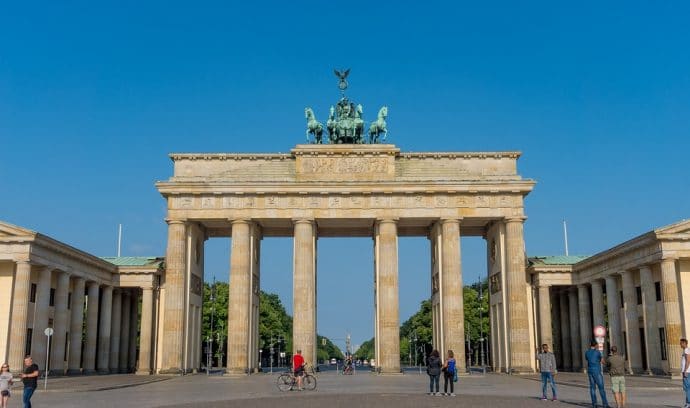 Landmarks like the Reichstag, Brandenburger Tor and Museum Island are worth a visit, and Checkpoint Charlie and the Mauer Museum are a must for anyone interested in Cold War history.
But you'll find trendy bars, boutiques and restaurants in the Kreuzkolln and Wesserstrasse areas and there's a good choice of budget hotels across the city.
And whatever you get up to, the inclusive ambience means you'll have plenty of opportunities to mix and mingle with locals as well as visitors from around the world.
Broadband speeds in the city centre are generally good, so there's no problem keeping up with coursework — although connectivity can decline dramatically in rural areas.
Glasgow
Glasgow's Scotland's biggest city, with a vibrant culture and interesting history to match.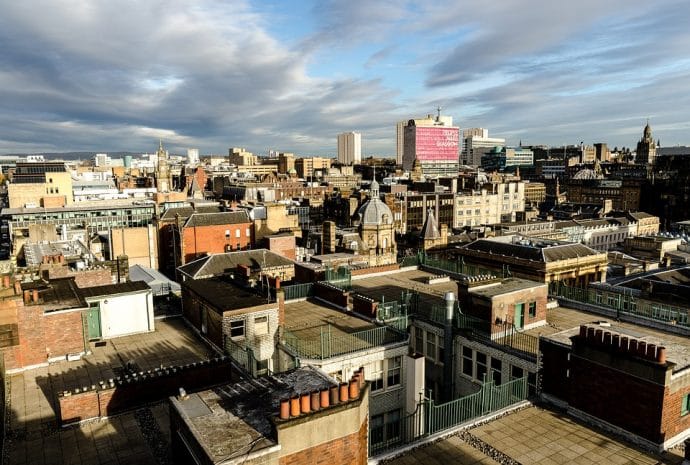 More people visit museums in Glasgow than any other British city except London.
Cultural choices include The Lighthouse, an architecture and design hub designed by Charles Rennie Mackintosh, the Kelvingrove Art Gallery and Museum, and the People's Palace —where you'll learn all about what makes Glaswegians so special.
Cool bars and music venues include Nice N Sleazy, Hillhead Bookclub and Stereo, but venture into any establishment and you'll instantly be welcomed by friendly locals.
The city centre is also stuffed with a great selection of shops to match every budget, as well as a superb range of restaurants.
Cheap accommodation is easy to source and you won't struggle to connect to broadband throughout the city.
Amsterdam
Amsterdam has an excellent reputation as one of Europe's most laidback cities and it's brimming with cultural attractions.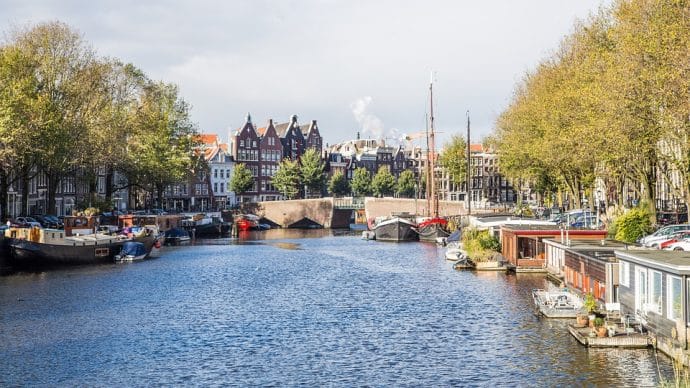 You can soak up mind-blowing masterpieces in the Van Gogh Museum and the Rijksmuseum, or experience a humbling history lesson at the Anne Frank House.
There are lots of cheap and safe places to stay — locations like the Eden Hotel, Rho Hotel and Hotel Notting Hill are comfortable and offer free Wi-Fi.
If you need a separate space to study if you're staying a little longer, creative co-working communities like Workspace 6 are friendly, cool and comfy.
If you're studying for a business degree with a provider like Anglia Ruskin Distance Learning, you might even become inspired to set up a similar enterprise when you return home.
You'll have a marvellous experience while studying on the move in Europe's top three cities for distance learners and you'll definitely look at life with a different perspective when you get back home.
What's your favourite European study destination? Share your tips in the comments section.