Looking for the perfect holiday getaway this summer? Enjoy festivals that offer a variety of family fun, live entertainment, and unique vendor shopping? Ottawa offers a variety of summer festivals that have something for everyone. Summer is right around the corner so now is the time to select the festival to visit and begin planning the perfect holiday in Ottawa. Here's a list of the top events gracing the city this summer, with some great places to stay and east as well – a solid foundation to any visit.
When looking at flights to Ottawa, check out Air Transat for non-stop flights to Canada from the UK. Hip Munk is great for flight comparisons for all international routes.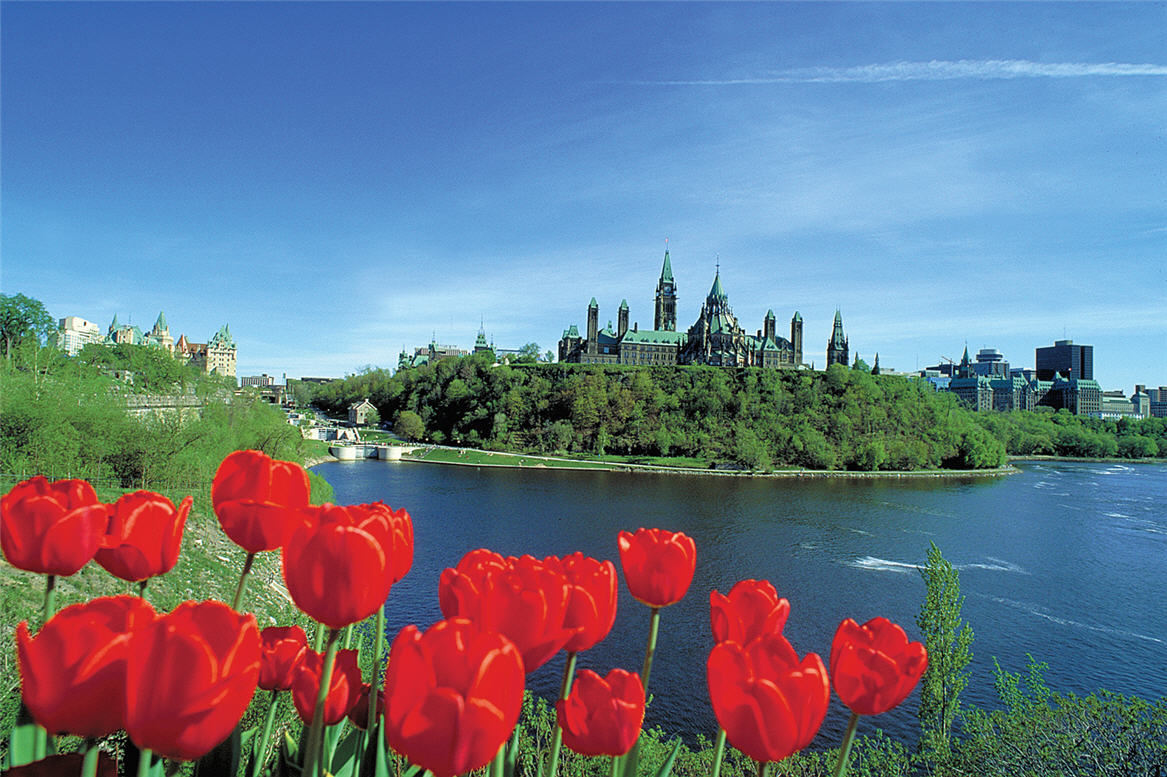 Festivals and Concerts
Canada Dance Festival
June 13-16,2013
The theme of this year's Canada Dance Festival is Changing Perspective. The goal of this year's festival is to change the way people view and experience theater dance. The premiere event of the festival is Le Grand Continental, a large contemporary dance experience that features 120 local amateur dancers. This is an internationally known dance performance known for its quality and beauty. In addition to Le Grand Continental, there will be a variety of other dance performances and activities.
TD Ottawa International Jazz Festival
June 20 to July 1, 2013
Looking for the best Jazz music in Canada? The TD Ottawa International Jazz Festival features jazz played by musicians from around the world and Canada with this year's headline act, Aretha Franklin. You are sure to enjoy evenings in Confederation Park listening to some of the best jazz around. The event offers a wide range of foods from snacks to international cuisines. In the center of the park, a sales tent is set up for guests to purchase CDs and other memorabilia of bands they love or just discovered. So grab a lawn chair and get ready for some great music!
RBC Royal Bank Ottawa Bluesfest
July 4-14, 2013
The RBC Royal Bank Ottawa Bluesfest will feature some of the country and world's best Blues musicians. This year's must see headline act is the legendary B.B. King. After enjoying some music, make your way to Bluesville. In this area, you can bid on auctions and purchase raffle tickets. The prizes include seating on the stage during various live performances and an autographed guitar. All proceeds are donated to help bring education of blues music to schools. A visit to the Autograph Tent will allow you to see your favorite bands up close and get their autograph. There will be a wide range of food, beverages, and souvenir vendors around the festival area.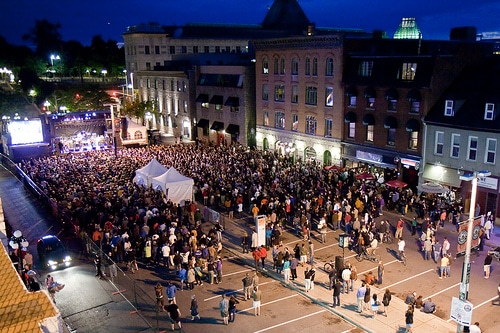 Festival franco-ontarien
June 13-15, 2013
Each year thousands of French speakers and people who love the French language join together in celebration at the Festival franco-ontarien. This festival celebrates Canada's French heritage and founders such as Samuel de Champlain. There will be live music performances and an event dedicated to the celebration of French cuisine. There will be many live performances and activities for children.
Tim Horton's Ottawa Dragon Boat Festival
June 20-23,2013
Time to watch dragon boats out on the lake at the Tim Hortons Ottawa Dragon Boat Festival. In addition to the exciting races, there will be live concerts. Fun for the whole family is included with extreme sports demonstrations and local cuisines. Children can get their face painted and watch a thrilling bird of prey show in the Children's Area. Afterwards children can try their hand at making drums and lanterns. Dragon boat teams come from as far away as Florida and Halifax. So pull up a seat at the beach side bar and get ready for some exciting races.
Canada Day
July 1, 2013
As the capital city of Canada, it is only fitting that Ottawa have the largest celebration of the nation's holiday, Canada Day. The celebration starts first thing in the morning with a carillon concert with the Peace Tower Bells by Parliament Hall. After the concert comes the raising of the nations flag and the Changing the Guard ceremony. The rest of the day will be consumed with live performances, tasty local cuisine, and many vendors. Returning back to Parliament Hall, the evening ends with an evening concerted and topped off with fireworks.
Where to stay and what to eat:
Fairmont Chateau Laurier
1 Rideau Street, Ottawa, ON K1N 8S7
The Fairmont Chateau Laurier is an upscale luxury hotel offering a wide range of amenities to its guests. The architecture of this hotel is stunning with turrets and masonry designed to remind the guest of a French chateau. In addition to rooms with facilities for the disabled, there is a spa, indoor pool, and a fitness center. This hotel is conveniently located in downtown Ottawa next door the Parliament building. Along with a restaurant, the hotel has Internet access and business meeting facilities. Also, bring your furry friends because pets are allowed.
Arc The Hotel
140 Slater Street, Ottawa, ON, K1P 5H6
This luxury boutique hotel was the first of its kind in Ottawa. The hotel features a unique blend of upscale luxury and a modern sense of comfort. This hotel is located in downtown, making it easy to visit local sites and attractions. This 8-story hotel offers meeting rooms for the business traveler as well as a reception room. The hotel provides high-speed Internet access and fitness center for guests' use. This hotel has both a restaurant and a lounge.
Black Cat Bistro
428 Preston St, Ottawa, ON K1S 4N2, Canada
This charming restaurant blends modern flavors with traditional French cuisine. The atmosphere is casual and fun while the food is top of the line gourmet. The chief and staff work hard to use local sources for fruits and vegetables in their dishes. The Black Cat Bistro offers a three-course meal with such amazing dishes as roasted duck breast and blue mussels. For dessert, be sure to sample the traditional lemon tart.
Town
296 Elgin St, Ottawa, ON K2P 1M3
This trendy restaurant offers all the comfort food you desire with a gourmet twist. This family owned restaurant is conveniently located in the downtown area. Using local farms and ranches, Town provides dinners with the freshest possible ingredients. The gourmet food with flair includes a flank steak with a watermelon salsa on top. For dessert consider a buttermilk panna cotta with a strawberry-rose glaze.