Are you going to be travelling out of the country in the near future? If so, it is important to think about purchasing medical travel insurance. This may not be something you need if travelling to a western developed country – such as the United States, Australia, or most parts of Europe – but in other cases it makes good sense.
Even though you may be prepared for your trip, you never know what could happen along the way. From an illness to an injury, if you find yourself in need of medical attention you want to know that you will be taken care of.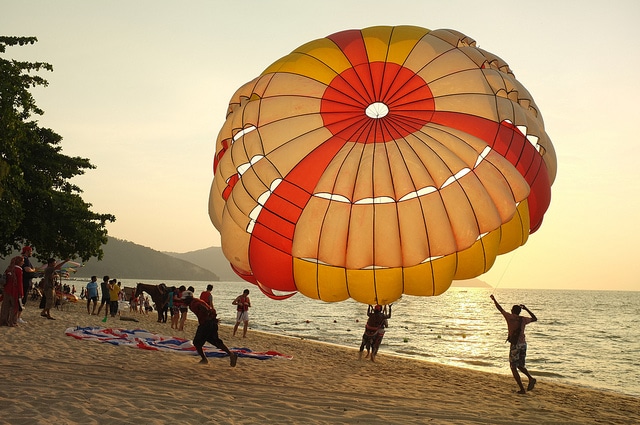 If you are interested in travelling to a destination that's off the beaten path, you shouldn't back away because of the health care situation. Instead, you need to learn as much as you can while also becoming familiar with how medical travel insurance could make things easier on you. If you have any questions about what cover you should take out before travelling, you can find plenty of good advice here.
So without any further ado, here are five countries where medical travel insurance is highly recommended:
1. South Africa: While there are many good reasons to visit this country, from a medical point of view you have to be careful. There is a private and public system, however, most are subject to public care which is extremely understaffed and underfunded.
2. Brazil: Despite the fact that this is a popular tourist destination, tropic disease coupled with a below average health system is a major concern for travellers. It is best to purchase medical travel insurance if visiting this country, just in case something goes wrong along the way and treatment is needed.
3. Vietnam: For nearly 30 years, the state of the health care industry in Vietnam has been declining. This is due in large part to budgetary constraints. This country is well known for having problems with dangerous diseases including malaria, typhoid, and dengue fever. In a recent study, it was shown that Vietnam only has roughly 250,000 hospital beds available to those in need of medical treatment.
4. India: The tourism industry in India may be on the rise, but this does not change the fact that the nation's universal health care system is subpar in many key areas. Additionally, there are many types of diseases that prevalent in the country including dengue fever, malaria, and a newly discovered drug resistant strain of tuberculosis.
5. Bahamas: While you may be dreaming of spending time on the beach in the Bahamas, don't overlook the fact that this area is no better than average on the World Health Organization ranking of health systems. As with many tropical climates, you need to be aware of the common diseases that have effected millions before you.
Travel photo: falling_towards