Plain, strawberry, blueberry, pineapple, cherry, amaretto are some of the best cheesecake flavours in the world. Awaken your taste buds because today we talk about the best cheesecake in New York, and the one from Eileen's at 17 Cleveland Place on the border of Soho and Little Italy. One of the peculiarities of this bakery is that we can find the cream cheese cakes in miniature, that unlike the common slice, contain their own micro-climate of taste and balance in their own right.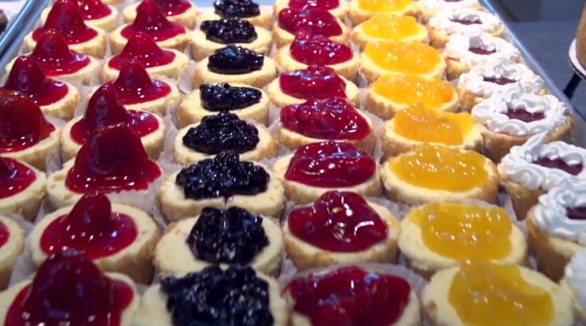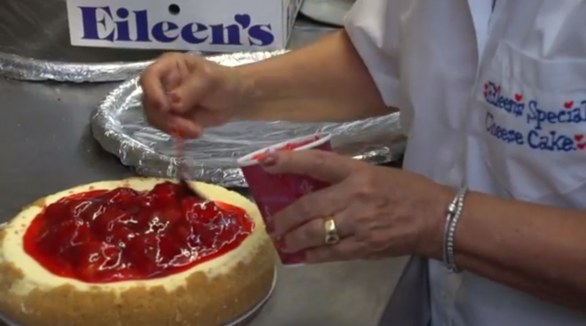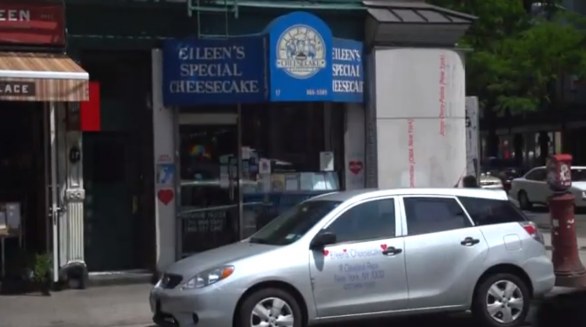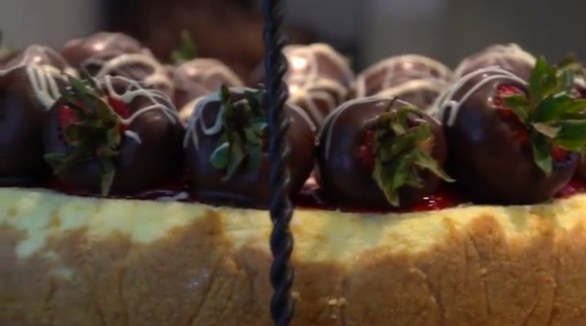 Last but not least, this way you can activate a real tasting (a $ 3.5 each) hopping from one with mousse au chocolat,  the super-classic pumpkin, the legendary cookiesandcream and if you're on a diet, no problem! There are also the sugar free or dairy-free cheesecakes (made with tofu). Although it must be said that for all the lovers of TripandTravelBlog, where this little place is considered a must travel to the Big Apple, the taste is a must and you should try Brownies.
Why then, as Eileen says the same in the video below, the cheesecake makes people smile. But after tasting them all if you cannot get that pleasure or if you are looking for a nice gift to bring to a party (of course here also do catering, and ship all over America) you can orient yourself on cupcakes, cakes or the old America CarrotCake type, the Mississippi Mud Pie, a Pecan Pie, Red Velvet and a dessert that sounds a lot, but so familiar, I wonder why??. The Tira Misu.