This is the right time to think about celebrating the arrival of Spring in Paris, which you can do better by taking a tour of the city for appointments with farmers and super-specialized producers. They are outdoor markets that are called Equal fermier, then that would be the equivalent of the French farmers markets, where theysell fresh food from mouth-watering.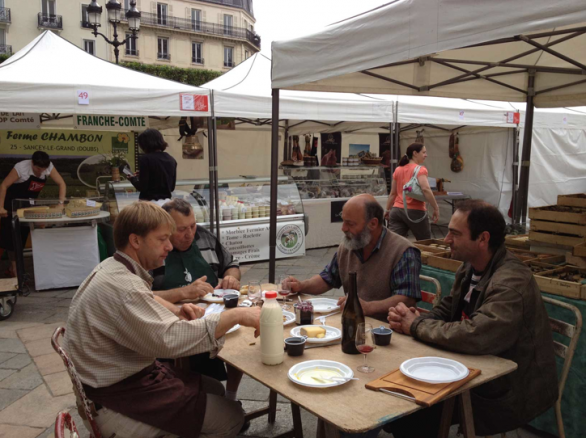 It will be an experience of pure ecstasy if you love wine and French craft cheeses, but also here every region has its own beauty to be discovered, because in addition to turn admired for the stalls (which in itself is very "Paris"), you can stop to try the following program of tastings that always accompanies these events, as well as lunch in a French restaurant on strictly red square- tablecloths. For the first time in 2013 we can meet on the 16th  and the 17th of  March in rue St Charles (metro Boucicaut 8 and 10 Charles Michels), followed by 5-7 8 (Boucicaut) et 10 (Charles Michels) at the Parc Floral (stop 1 meter château de Vincennes), May 3rd  to the 5th  in Rambouillet (Bus R Bergerie Nationale).
The latter is perhaps the most important, with more than 100 producers from all four corners of France suggestive placed in the frame of the Chateau and its park, especially nice for families because there are tours to the farm attached to their animals, rides buggy, and sweepstakes to win products from Provence, Brittany, Alsace, Provence and Normandy. Last dates the market of Levallois, from May the 31st to June the  2nd , with fifty exhibitors offering products of the season.
Photo: Wiki Commons