The Nile is a prime destination for travellers and holiday-makers alike. With the stretching sandy beaches, historical monuments and crystal clear waves of the Red Sea, there's something for everyone.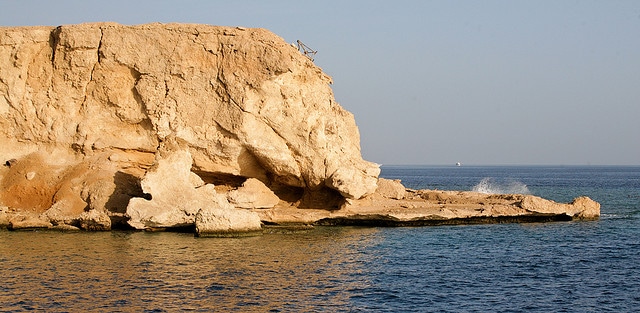 Beaches play host to such exciting activities as swimming, scuba diving and kite surfing. Stretches of black and gold sand are perfect for sunbathing. And there's no forgetting such incredible sights as the Pyramids or Valley of Kings.
Sharm El Sheikh
Sharm El Sheikh is a great destination when considering a visit to the Red Sea, or a Red Sea cruise.
Sporting one of the most beautiful beaches in Egypt, Sharm El Sheik sees millions of visitors swim, explore and tan in the clear water or on the golden sand. Stop off here, and you've every chance to really appreciate the beauty of the desert and the secrets of the ocean.
Thrill seekers can ride the waves by getting involved with the local activity of kite surfing. With your feet planted firmly on a surfboard, allow a kite to pull you across the waves. If this sounds a little daunting, there's full training for beginners. It's surprisingly fun and definitely worth a try on your visit.
Under the sea is a world of beautiful colours. When you're done with the waves, dive or snorkel under the surface to swim amongst some of the most beautiful fish and coral on the planet.
While Sharm El Sheikh is renowned for its beautiful diving spots, you don't have to limit yourself to the ocean.
Hikers can take on Mount Sinai. Setting off at 1.00am, this is a good trip for night owls who want to see the stunning sunrise from the summit.
Or if the desert interests you, there's camel excursions setting off every day into the sandy plains. Getting the hang of riding one of these 'ships of the desert' can be a little tough at first, but the beautiful scenery and gorgeous oases are well worth it. Take a night-time excursion, and see the sky packed with stars.
Nile Cruises
The Red Sea has so much to offer. One of the best ways to experience this is with a Nile Cruise. With Virgin Holiday Cruises, Sharm El Sheikh is only one of the stops on the cruise. In addition, there's Port Sokhna, from where you can head to Cairo to see the great pyramids of Giza.
Included in the itinerary are Safaga, and Aqaba in Jordan. A cruise gives plenty of opportunity to pack lots into your holiday, even if your time off is relatively short.
For a memorable holiday, the Red Sea in Egypt is a perfect choice – visit the Sharm El Sheikh homepage for more information.
Photo:WomEOS