Monaco is a tiny principality which has few inhabitants but it abounds in luxury, eccentricity and glamor. In this small earthly paradise cites the rich and famous of the world, their yachts, their high-end cars and extravagances are only given.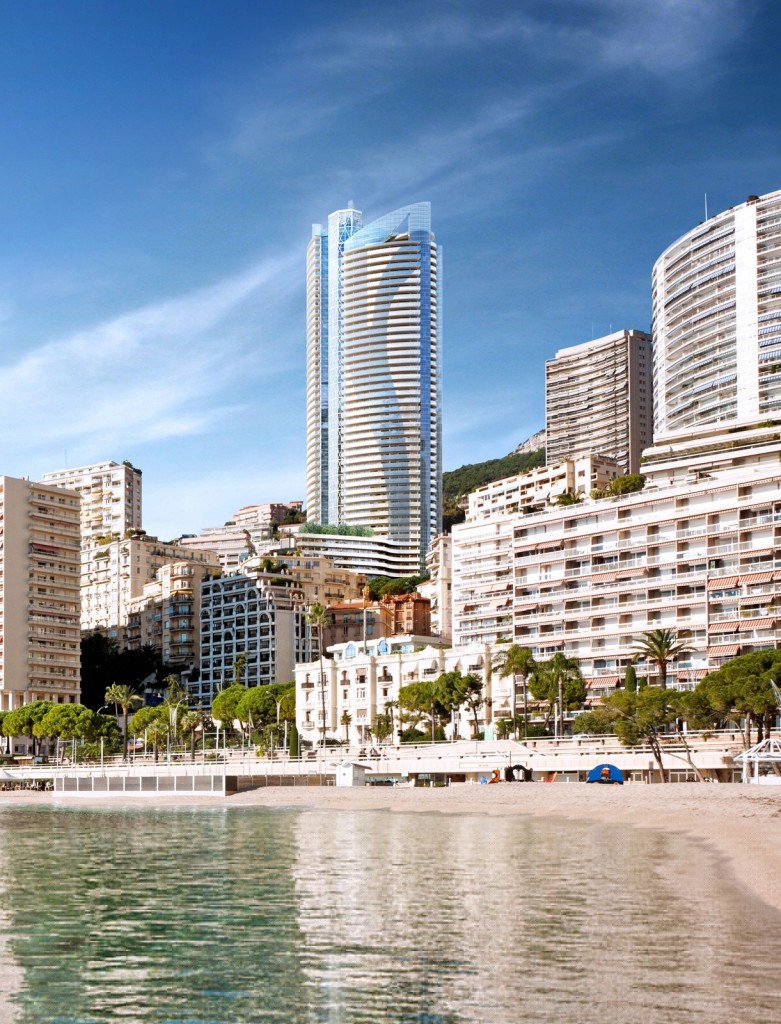 In Monaco you can see everything, beautiful women, powerful men, jewelry, and shoes, as many clothing designers in the world, the best smelling perfumes and a high number of hotels. The singularity is not taken off.
In this small principality you absolutely have anything you need, even street racing Formula 1. Absolutely everything can happen in Monaco, where everything is fun and elegance.
Undoubtedly this is the best place on the planet to build a penthouse. Better yet this is the best place in the world to build the most luxurious, original, glamorous and extravagant penthouse of this planet.
The penthouse costs$ 380 million and will be located at the Odeon Tower (a skyscraper of 170 meters, which is the second highest building in the Mediterranean). The exclusive penthouse will have 3,300 square meters. It will be completed by five floors.
This penthouse is a magnificent place to live, you have the sky that can reach an unbeatable view, and you can see the principality, the sea and the gardens of the city. The interior decoration is formed by the famous decorator Alberto Pinto.
The Odeon Tower is a double rise and will have more than 250 residences and 70 private super luxury apartments. These apartments range from one to 6 rooms (there will also be a range of two duplexes of 1,200 square meters each). The apartments have windows that go from floor to ceiling, private terraces with panoramic view of the principality of Monaco and the Mediterranean Sea.
The Odeon Towers also have saunas, steam rooms, several private pools and spas with massage areas. Full-time custodians and10 levels of underground car parking complete the image. Another service to be provided will be those of private limousines with chauffeurs and cinemas.
Services such as laundry and cleaning may be operated by the residents themselves through touch screens that will be available in each department. This is a project of the architect Alexandre Giraldi – its constructions began in 2009 and will finally be inaugurated in July 2014.
Photo: Wikipedia