We take a look at different ways to get around aside from the hotels and packages options
Planning a staycation this autumn? Or perhaps you have a free weekend and would really like to explore another part of the UK. You are not alone in being keen to get closer to the different landscapes and towns to visit across Britain. After a summer of Britain-cheering and flag-waving, our passion for all things local has not died away. UK-based tourism, despite having an unsteady few years, has nevertheless enjoyed a healthy 2012, supported not only by foreign visitors, but by locals taking one and two-night stays across the UK. Today we're taking a look at the different ways you can travel the island and enjoy meeting new people and finding new places of interest, from cheap holiday caravans for sale at static sites with Park Resorts, to camping holidays, homestays and rambling or walking holidays.
Walking holidays
One of the best ways to explore the UK is by foot. Walking holidays, arranged by a travel agent or independently, are a mainstay of the UK's elder population, especially those moving into retirement, but they are also more accessible to younger generations than we might think. This stunning video from the Guardian demonstrates some of the views and terrain we can expect from the lovely Isle of Skye – also a great place for wild camping, very much a cheap and cheerful young person's way of exploring. Another way to plan your walking is with your belly – the Good Pub Guide of the UK also has great info on the best guest houses and inns, such as the Crown at Whitebrook, near Monmouth, perfect for a long walk into the Black Mountains.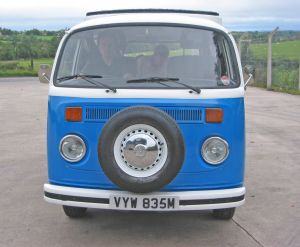 Camping and caravanning
For families or those looking for a holiday-share, grouping together to buy a caravan is a great idea; it becomes extremely cost effective, as you can share it between family members or neighbours who have purchased it, and you have a permanent holiday opportunity. If you have one location that your family regularly visits, then buying a cheap static caravan is the best option. Park Resorts has locations across the UK from Essex and North Wales to the Isle of Wight. Cyclists or drivers can explore glamping or camping with the UK's growing number of small sites and farms now offering pitches at fantastically cheap rates.