With Saint Valentine's Day nearing I was reminded of a trip I took during the same time last year. The destination was Verona, Italy. I had never been there before and I was visiting with my girlfriend to celebrate the significance of the day. I mean, what better place to celebrate Valentine's than in Verona, one of the most romantic cities in Italy? Verona was in fact recommended to me by some friends, claiming it was the perfect destination for lovers and a must visit on the 14th of February, what not, with it's expanding tourism and its appealing program, Verona in Love. They were certainly not mistaken.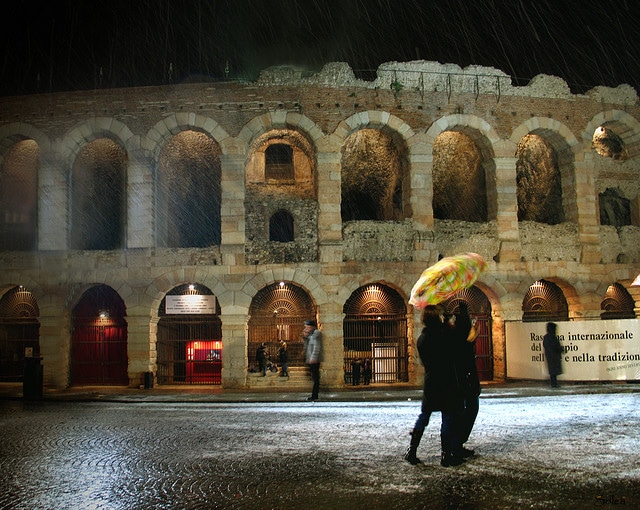 The dreamlike atmosphere of the city had been immortalized by William Shakespeare, with his most famous work, Romeo and Juliet, telling the story of the sweet love and the sad end of two young lovers. As a matter of fact the first step of our trip was to visit the House of Juliet, a building of the thirteenth century with a brick façade and a Gothic portal from which we entered the small courtyard where we could admire the famous balcony the Shakespearean heroine once stood upon. After photographing the statue of Juliet, we went inside the house, decorated with frescoes that told of two young men. The House of Romeo, according to tradition, was located in Via delle Arche, and was an imposing medieval building, whose embattled walls enclosed a characteristic courtyard, which looked out on a series of Romanesque and Gothic windows. It was truly beautiful and we were both amazed.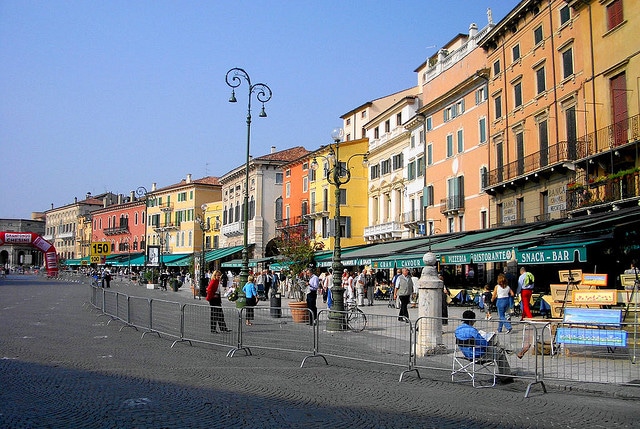 Except for the classic tour of Romeo and Juliet, we attended a wine tasting and a mini romantic event disguised as a concert. The mood was right. Then we bought a 'seal of love', a certificate with our names handwritten in Gothic script bound and held together by wax, symbolising bond and an eternal promise. Later we were reminded that romance and charity go together, or at least they did in the "Message of the Heart". In the Courtyard of the Old Market all lovers wrote a sentence or a message on the large bulletin board and the proceeds would be donated to "Friends of Project Roberto" for the children of the Dominican Republic. Of course we also took part.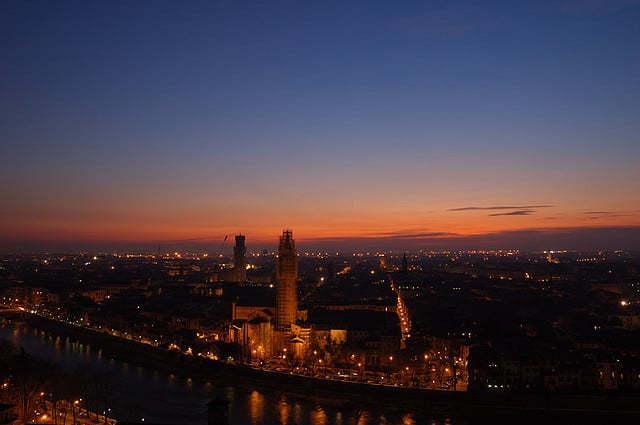 Afterwards I wanted to give a touch of class to our little romantic getaway, so we paid Verona's Arena a visit and attended one of the most beautiful performances. It was actually very touching, fitting of the romantic atmosphere. Finally we attended "A Heart of Kisses". An event where the most courageous couples enter into a special heart-shaped gazebo in the Piazza dei Signori and all have one minute of long passionate kissing, immortalized in photos. It was without a doubt fun, to say the least. A year later, though I'm no longer with that woman, I hope that as the symbolic date is nearing, she remembers the special time we had together with the same nostalgia as I do..If you want to know more about Italian cities and Sicilia then visit girasicilia.it
By Elsi H