Starting from 20:30 on Viali a Mare protagonists once again the giant papier-mâché along with costumed groups, will parade for the second time at night in this great summer event. There will be three first-class wagons that will go out of the hangar and will return to parade. The construction will start from the Citadel at 20.30 and will walk along the avenue Einaudi and then along the seafront.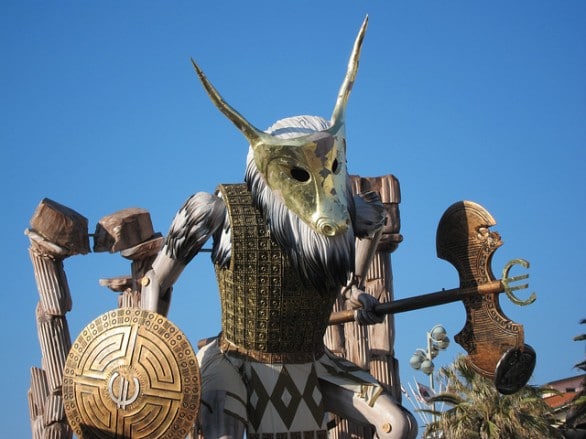 At about 21.30 is scheduled to arrive in Piazza Puccini and then the parade will continue until Piazza Mazzini. The wagons will perform to their full potential with all the movements in operation, and they will be illuminated with masks and music. In addition, thanks to the collaboration with Boomart Festival, awaiting the arrival of the wagons, Piazza Mazzini becomes the terrace of the artists. In August the 14th , the evening will be dedicated to the Beatles between music and live painting.
Also, there will be provided a third parade Saturday in August the 24th , at Rainbow Summer, an event of the Tuscany Region, which aims to celebrate the Tuscan, its culture, its tourism, its excellence.
How to get there:
By Ina K
Photos: Flickr