Staying in any city can be expensive and the same goes for Sydney. The last thing you want on your Australian gap year is to arrive and for all your money to be used up on accommodation alone, so a cost effective place to stay is in Sydney is in one of her many hostels.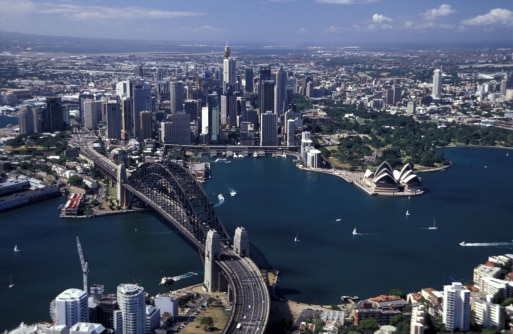 You may not have stayed in hostels before and therefore don't know what to expect. There are plenty of hostels in Sydney and for many travellers and for those on a gap year, a Sydney hostel is a common first place of call.
The Australians are incredibly friendly and that goes for the atmosphere and staff that you will uncover in the hostels in Sydney too. The staff are used to newbies in town and have a good idea and understanding of your needs and what you might appreciate.
In addition to being clean, there will often be a good cafe or restaurant attached and access to Wi-Fi so you can fill your belly and drop an email to those at home to let them know you are okay!  More likely, you'll be sending them a few photos to make them jealous!
If the thought of being in a dorm with lots of people in bunk beds puts you off, it is worth noting that there are usually a variety of rooms depending on your budget which includes double rooms with their own private bathrooms if that's what you require at the time.
There are Sydney hostels in some brilliant and convenient locations too. The Jackaroo Hostel at Kings Cross has a rooftop terrace and The Sydney YHA even has a rooftop pool! Not bad places to use as a base for exploring the city! Kings Cross is full of backpackers and cool bars thus plenty of nightlife representing a very sociable place to stay. The Sydney Central YHA is right next to Central Station so it's great for shops with access to Sydney's famous landmarks just a few train stops away.
Even if you are not staying in a hostel, they are still great places to go to if you wish to enquire about adventure tours – many of which use the central hostels in Sydney as pick up points. Surfing days, Blue Mountains trips, city tours or more specifically visiting Palm Beach (also known as Summer Bay); whatever you're inclined to do, a hostel represents a hotbed of information.