And some right structure for those who want to carry on vacation with the four-legged furry friend. In Tuscany, at Montebelli, there is the Farm Country Hotel Caldana: dogs and cats are treated like humans if you pay the price you can be in the room with the owners. The only areas off limits are the restaurant and the swimming pool. In the event that the owners want the "restaurant service " food is also available for the dogs guests.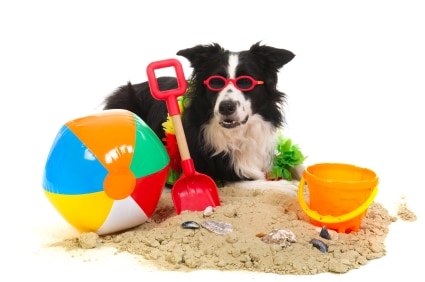 In Sardinia, the Poecylia Resort of Carlisle is home to animals for 20 € per day. The dogs will have a huge garden with a lot of gray area and a service dog-sitter for when the owners go to get a boat trip or a day of hiking.
In Liguria there are the fifteen acres of grounds of the Resort La Francesca Bonassola (SP), a dream for those who love the holiday surrounded by nature. The independent cottages allow you to spend your holiday in complete freedom, respecting the times of their animals and ensuring maximum flexibility. Dogs must be kept on a leash and do not have access to the beach, the pool and common areas of catering.
Dogs are also welcome to Barricade Village, Natural Park of the Po Delta, and the Village of Bau Bau Albisola Sea, the first beach for dogs in Italy. To take a bath together with your dog you can also count on the beach Sisina beach in Puglia.
By Nikos K
Photos: arkveterinarycentre