The Bregenz festival is a great music oriented and the biggest festival in Bregenz of Austria. The different artists and operas that perform during this eventual appear on top of a floating stage!
The Bregenz festival takes place in Vorarlberg on Lake Constanceduring the 22nd of July and the 22nd of August. In 2010 there were 200,000 visitors on the floating stage in Bregenz that enjoyed the great combination of theater and natural scenery. Last year it was Aida on the program – one of the most frequently played works of operatic literature. The monumental opera Aida by Giuseppe Verdi revolves around a tragic love story between the Ethiopian princess Aida and Radamesthe Egyptian generals. The opera on the floating stage in front of the Lake is the perfect place for all that the composer did best: transforming grand passion and tragic conflict into accompanying music.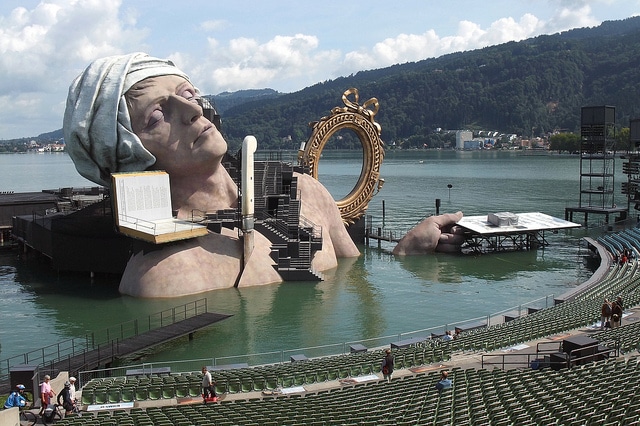 This small province in the far west of Austria is known especially for its ski resorts Lech and Zurs am Arlberg during winter. The Bregenz Festival on Lake Constanceon the other hand is the biggest attraction during summer together with the flagship of Vorarlberg: Since 1946 they have a firm date of the international festival scene. Surrounded by the unique combination of nature and culture of the impressive mountain scenery it is a unique experience for all. Very close to Lake Constance are HohenemsStaad and Rorschachwhere you can find affordable hotels near Lake Constance.
By Elsi H
Travel photo: Kecko