To render a hotel luxurious, especially prestigious and exclusive not only contributes a very high price but also contributes an undisputed quality of services, care of the environment, of the furniture, the use of coating valuable materials. For me one of those luxurious and prestigious hotels is surely the Atlantis Resort in the Bahamas but this is only my opinion : )Surely we cannot test the services of the ten hotels that are considered the most luxurious in the world, but we can get an idea of their prestige by enjoying looking at pictures of their aesthetic splendor.
Here is some glimpses of the hotels in its top ten, starting with the last in the standings( dare you to travel there).
10. Imperial Suite, Park Hyatt-Vendôme in Paris. $ 15,500 per night. A masterpiece central located hotel, overlooking the fashionable Rue de la Paix and host of splendid activities.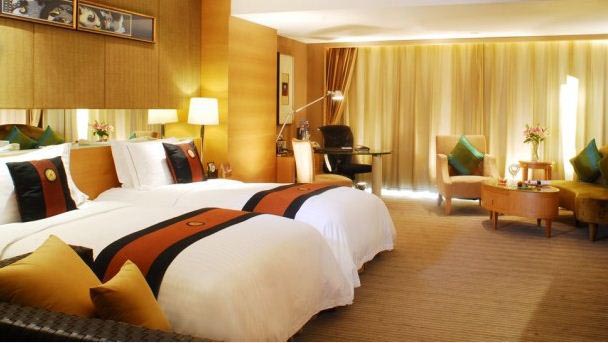 9. The Royal Suite, Four Seasons George V in Paris. $ 16,000 per night. A great restored hotel with personal terraces and luxuries suites looking at Europe's most romantic city.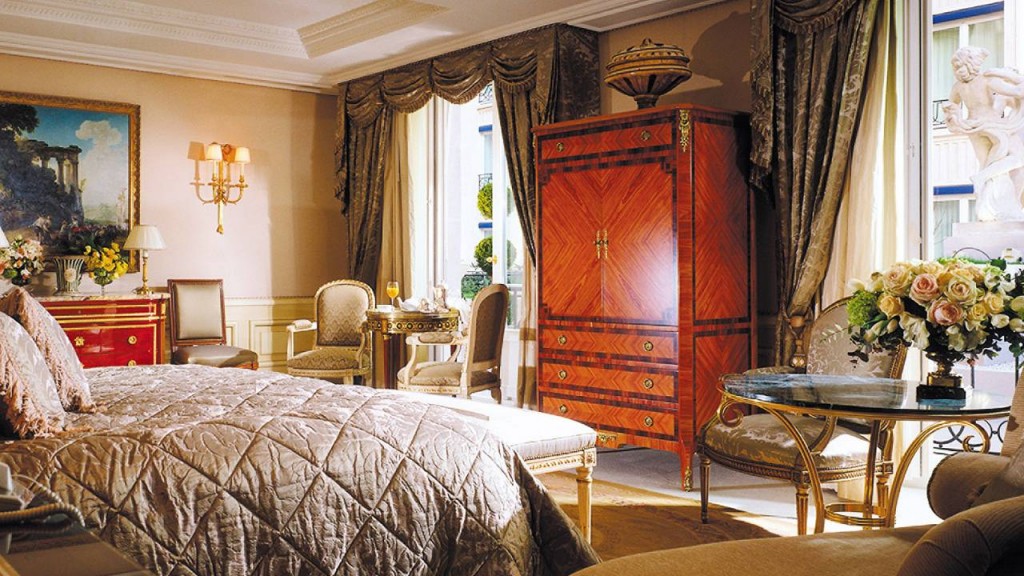 8. Royal Armleder Suite, Le Richemond in Geneva. $ 17,500 per night. A hotel which except of all the luxury, offers a breathtaking view of Geneva and the Alps.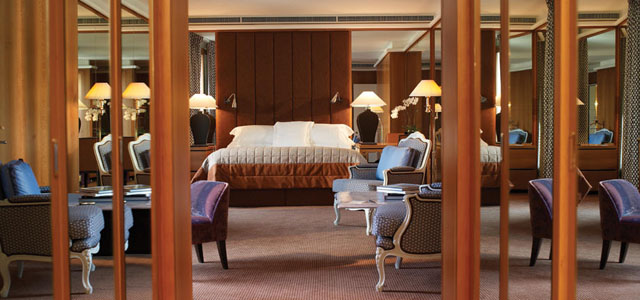 7. The Royal Suite, Burj Al Arab in Dubai. $ 18,000 per night. A legandary structured hotel that offers total luxury and the finest service in each floor.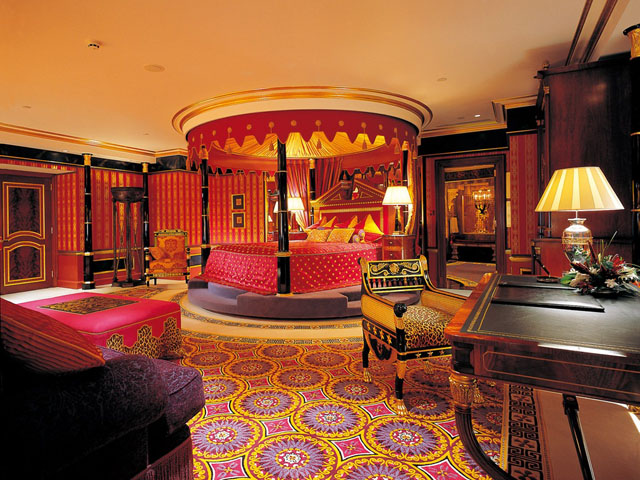 6. The Ritz-Carlton Suite, Ritz-Carlton Moscow in Moscow. $ 18,200 per night. A hotel with modern but also luxury cabinet making, just a few steps from Red Square of Moscow.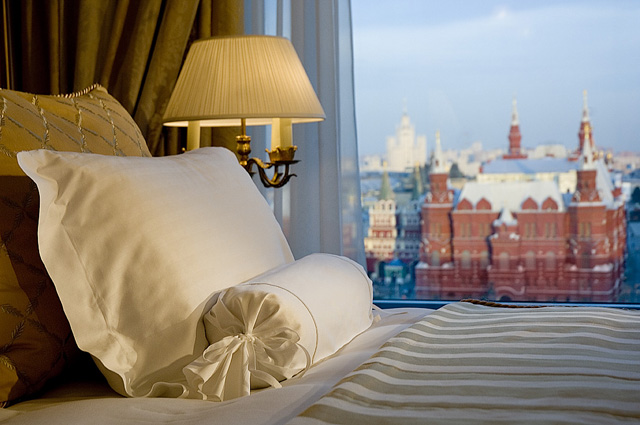 5. Bridge Suite à l'île de Paradise Island, Bahamas. $ 25,000 per night. The most extravagant decorated hotel located at Paradise Island, with a lot of activities and the best accommodation offered.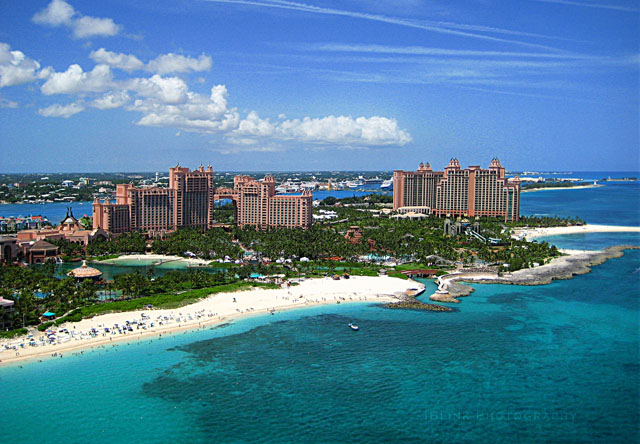 4. Royal Penthouse Suite, Hotel President Wilson in Geneva. $ 33,000 per night. The rooms are very comfortable and spacious and the common rooms are modern and chic. The bar is very comfortable and nice to sit in the big room in the evenings. It has also views of Geneva and the Alps.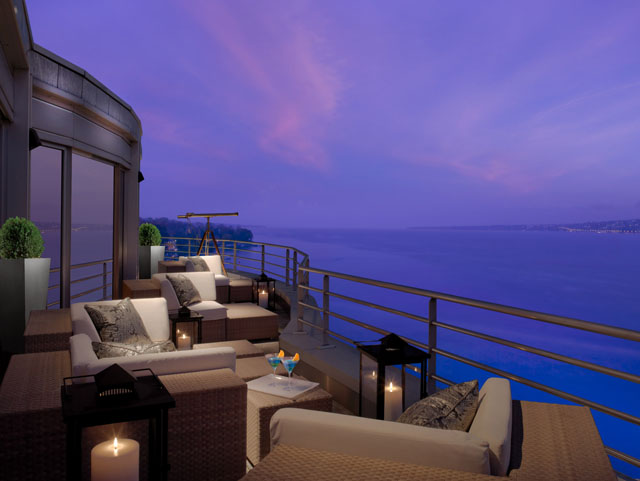 3. Ty Warner Penthouse, Four Seasons, New York. $ 34,000 per night. A design done by the collaboration of the best designer and architect. It offers a masterpiece bedroom, a  private spa, library and a lot of private accommodations, with a breathtaking see of Manhattan.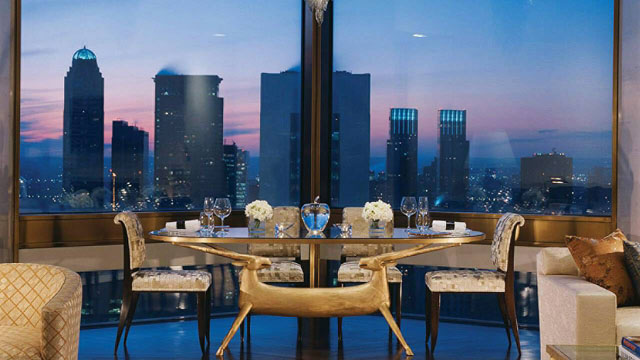 2. Hugh Hefner Sky Villa, The Palms Resort in Las Vegas. $ 40,000 per night. A playboy mansion, with a lot of technology commodities offered and promising to all the fans of the playmates.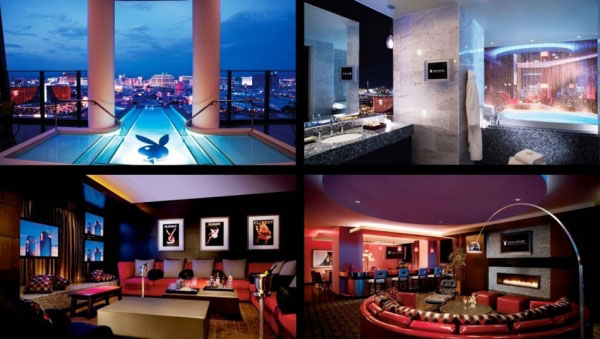 1. Royal Hotel, Grand Resort Lagonissi, Athens. $ 50,000 per night. A Modern Greek resort, paradise on earth, with endless accommodations and stunning views. You will enjoy the perfect environment with an excellent service.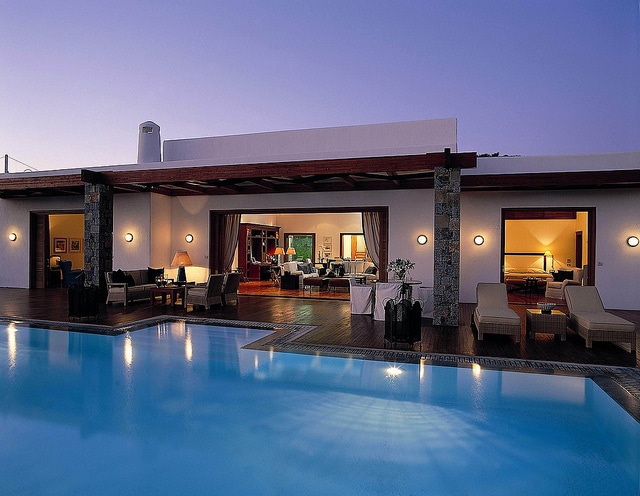 By Alba V
Hotel Photo:fastcarsandwomen