After the Carnival of Venice, the most typical event of this city is the Feast of the Redeemer, which takes place every year on the third Sunday of July. Do not miss this special occasion to visit the lagoon and book in one of the great hotels in Venice.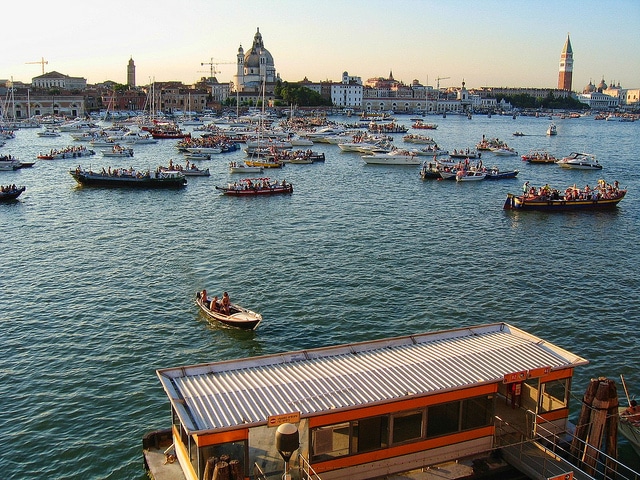 This festival is very ancient, dating back more than four hundred years ago when the Venetian Republic was hit by the plague. During the epidemic more than thousands of Venetians were killed, before Doge Sebastiano Venier was finally able to proclaim an end to the danger. In 1576 the people built a dam, designed by Palladio, the Giudecca Island, which was connected by a bridge of boats to the opposite bank. Since then, every year, Venice celebrates its victory over the plague with a big party.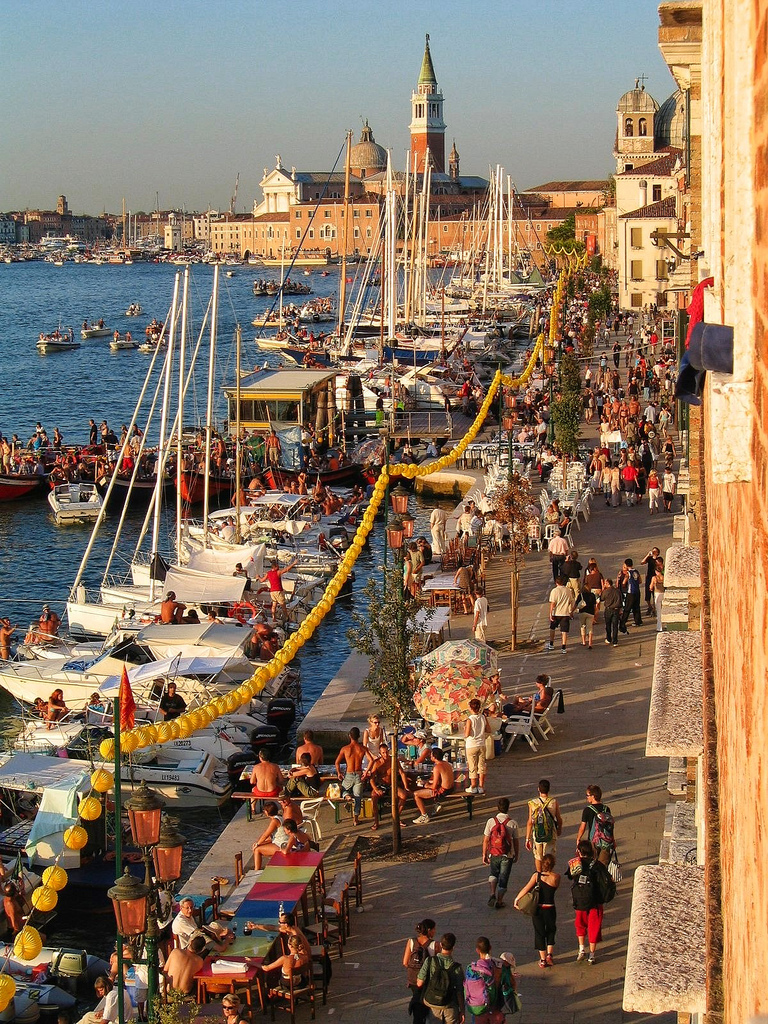 Tradition says that on Saturday evening we take a boat between San Marco and the Giudecca Canal. Drink and eat together traditional dishes (sardines in sauce, salt cod and lots of wine) before the wonderful spectacle of fireworks begins. Hundreds of colored lights illuminate St Mark's sky, creating a truly impressive sight. After midnight the young people go to the Lido to wait the dawn in the company of their loved ones.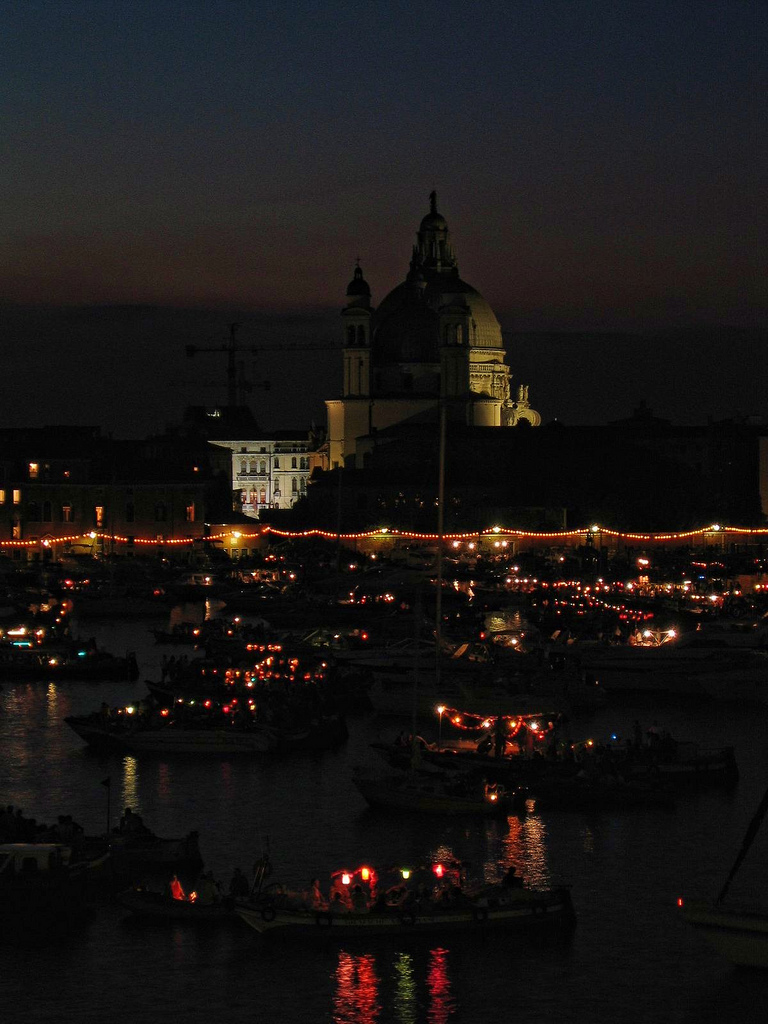 On Sunday, the Patriarch of Venice celebrates a solemn Mass in the Church of the Redeemer. For the occasion the reconstructed bridge of boats is used to allow the procession back to the city. After Mass, there is held a traditional gondola race….
By Elsi H
Travel photo: Pete Riches, Photo 2+3: pete riches