The noble architecture of the city can be a sweep at first glance, but if you take a better look at Vienna, you'll see that there are many more things that will make you stick with it.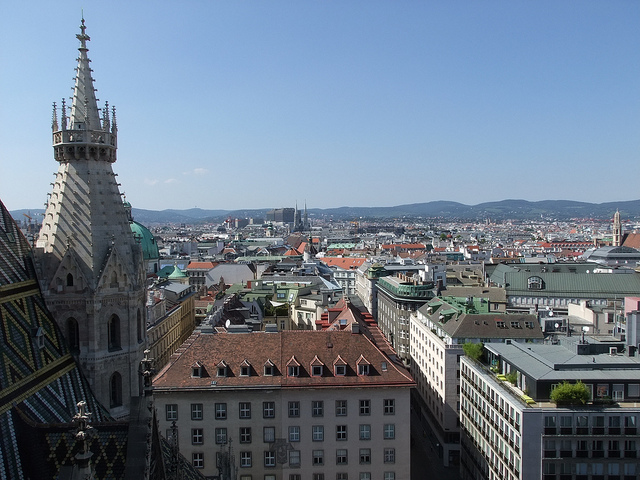 Low- budget style
For those travelers who don't want to spend their whole budget in place you'll sleep, then Roomz is ideal. This is a low-budget hotel with a nice design and magenta colors.
Feels like home
All those who have stayed at Hollman Beletage say it's like they're spending the night at funky-home-away-from-home concept, it's Robert Holmes, the owner of this hotel and chef, one of the few who have succeeded to do so. One night there will convince you.
The paradise of chocolate
If you want a reason to visit the Konditorei Oberlaa, I can give you as many as you like. You may call it "chocolate paradise". Don't forget totry the chocolate cake with chocolate mousse and the cake with walnuts and chocolate mousse.
The authentic French crepe
Next to a Baroque style church is the Café der Provinz, serving the most delicious French pancakes you've ever eaten in your life. What's best? All materials used are organic. Even the beers are served. The perfect day to go is undoubtedly Sunday, when you can eat your brunch while listening to the church bells ringing. Magic.
Like the 50s
Café Pruckel may remind you of the scenery in the '50s, but for the first time its doors opened in 1903. Just across the MAK (Museum of Applied Arts), this classic coffee remains faithful to the traditional values and serves Viennese cuisine, homemade cakes and pastries. If you go, make sure you check out the new hall, it's been recently renovated and has an Art Nouveau style.
The pizza that I will never forget
Pizza Mari keeps its promise and serves the best pizza in town. Neapolitan mozzarella and tomatoes fused with Austrian prosciutto. you may find yourself  licking your fingers.
The burger master
It's like a classic American burger made from people who have got their masters in getting high. In Burgermeister you will understand that a burger is much more than a piece of meat between two slices of bread. Brought to you by travel news on deals
By Nikos K