What is better than enjoying a high quality dinner? Eating with magical landscape views! From Paris to Bangkok and from Toronto to Vienna, we travel you around the world to some of the best restaurants, that except of savory dishes offer breathtaking views!
360 Restaurant, CN Tower, Toronto
On the top of the CN Tower in Toronto, the 360 restaurant dominates 351 meters above the city, offering a breathtaking view, and sometimes it seems that you are flying above the clouds.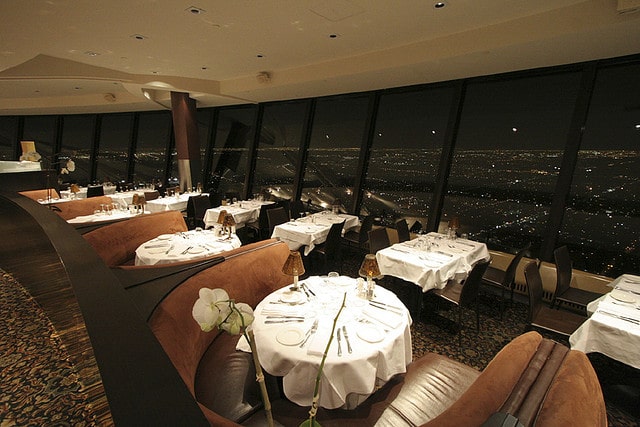 Sirocco, State Tower, Bangkok
On the 63rd floor of the State Tower in Bangkok, Sirocco is the restaurant – jewel of the hotel Lebua. The guests, besides the wonderful view, can enjoy gourmet dishes inspired by the Mediterranean cuisine by the sounds of live jazz music.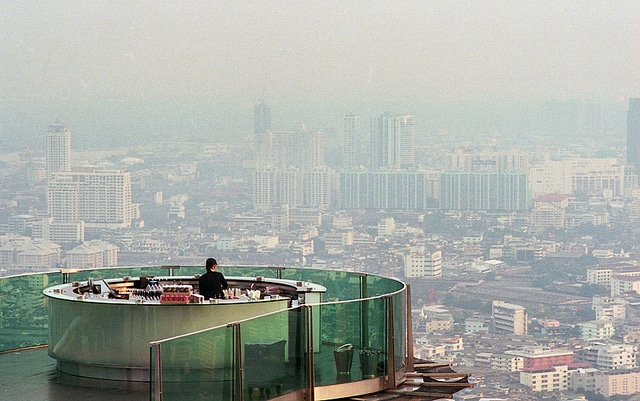 Georges, Centre Pompidou, Paris
At the top of the famous Centre Pompidou, the futuristic restaurant Georges attracts modern audience both for its unique views of the city of Paris and the cosmopolitan flavors. Most visit in the evenings, when the DJs create with their musical choices a special atmosphere. Indeed, it has been described as one of the best restaurants with fine cuisine in Paris.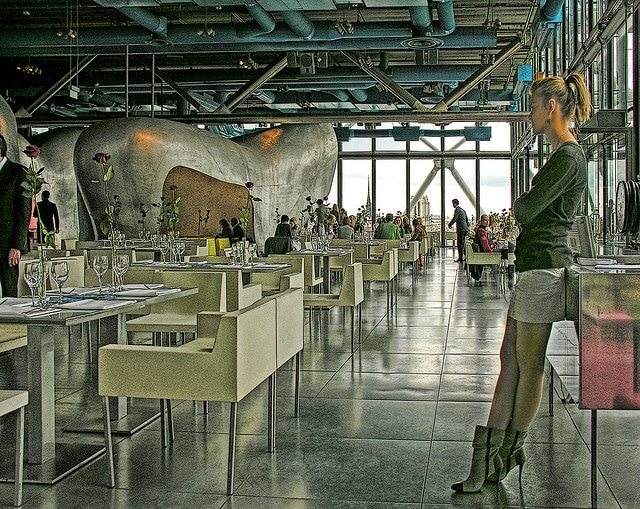 Galvin at Windows, Hilton on Park Lane, London
London has hosted some of the most leading culinary arrivals, with only the famous tower Shard having four of the best restaurants in town. The Galvin at Windows, on the 28th floor of the hotel Hilton on Park Lane offers French cuisine with views of Hyde Park as the city skyscrapers stealing impressions.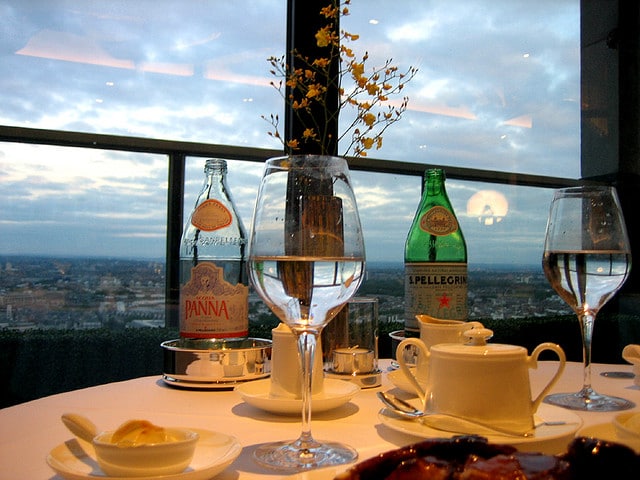 Le Loft, Sofitel Stephansdom, Vienna
Occupying the top floor of the Hotel Sofitel Stephansdom in Vienna, the restaurant Le Loft designed by Jean Nouvel, offers its guests a menu that combines French and Austrian cuisine, and the best views in town.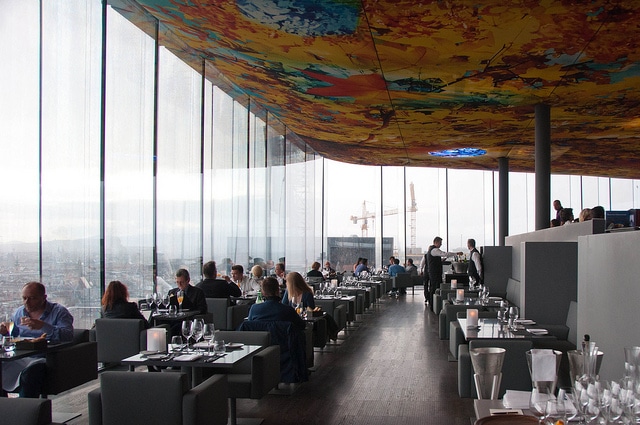 View more here: Restaurants with spectacular views around the world, The most expensive restaurants in Europe.
By Nicole P.
Restaurant views photos: Kiersten, MiCheLLe, Eric Parker, shuttermaki, Jeff L.