For a fun experience of a lifetime and to enjoy a different kind of dinner, the restaurant, Ninja Akasaka in Tokyo is the ideal place to try at least one time! Through this themed restaurant, you can enter the secret world of the Ninja, where you will see costumed waiters appear out of nowhere to lead you to your table through a dark cave with a lot of stairs, a maze of corridors, and water games!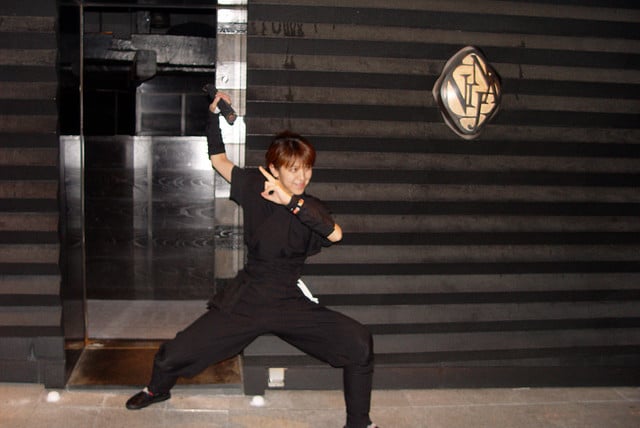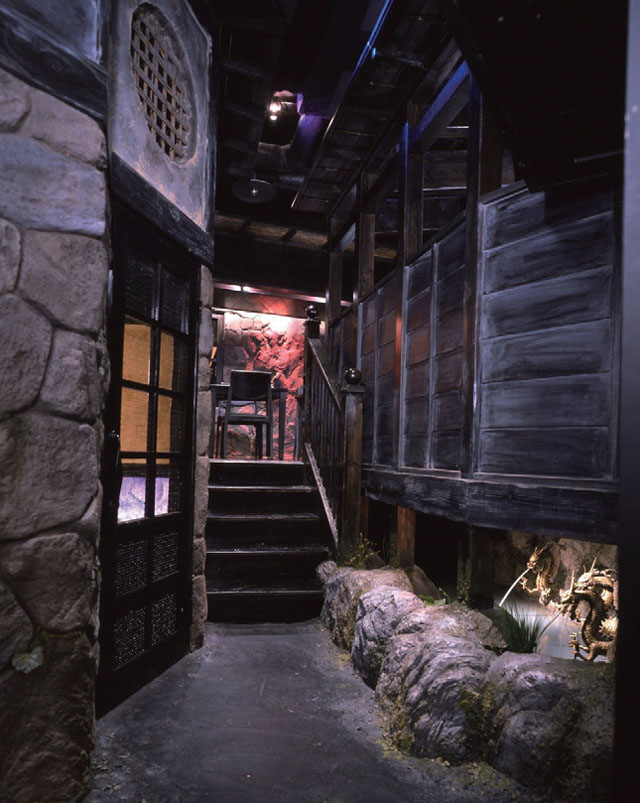 Then you'll arrive at an intersection that is only accessible by a bridge. Therefore you must sing a ninja magic song with the waiter, in order to bring the bridge down and then go over to the fortress. This is a very nice setting, with separated rooms designed after those times of civil wars. In a perfect Japanese custom, you must take off your shoes before sitting on the floor at the table. The ninja presents you the menu with a large black roll that extends as much as the width of the table. In it, you're shown the various menus, including the tasting menu and surprises.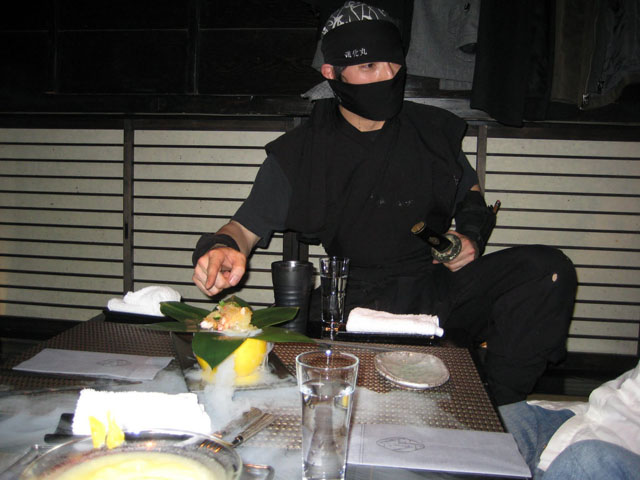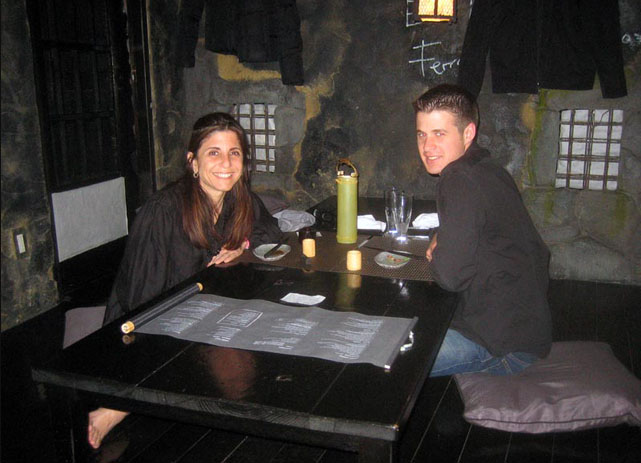 The menu includes Surprise:
1. Shuriken-star blades breadsticks
2. Creamy lobster pudding, tofu-style
3. Turban shell bombs a la escargot
4. Ninja-style tempura, winter Transformation
5. Winter vegetable cocktails topped with whipped Japanese stocks
6. Special stone-boiled soup (Japanese bouillabaisse)
7. Tuna and avocado tartar seasoned with mustard and vinegar-flavored miso bean paste
8. Sherbet candy flavors in winter
9. Veal and foie gras a la creme brulee or cod milt and in an encounter of Japanese and Chinese flavors
10. From the ancient purple-rice rolled in yuba soymilk film roll and NY
11. Today's Dessert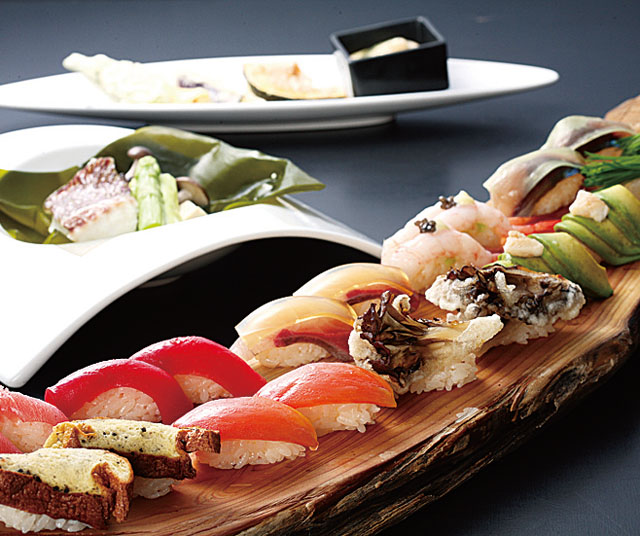 Another Japanese ninja appears during mid-dinner, with a suitcase full of magic tricks. Apparently the ninjas know how to do magic tricks too! A very fun and nice rest. At the end of the meal, the waitress ninja takes you outside the room and moments later unrolls a parchment and exclaims: "Please come again".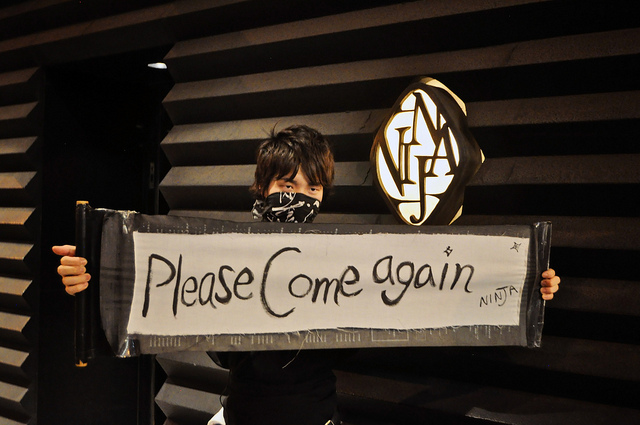 The Ninja restaurant in Tokyo, although it is very expensive, is definitely the place to spend a special evening to remember forever!
By Elsi H
Travel Photo: bdu, chicadecasa