Although most of us are cutting back on our everyday spending, there is still one luxury that many of us would struggle to live without – a week in the sunshine. However, with the purse strings tighter than ever, you'll be looking for a good travel deal.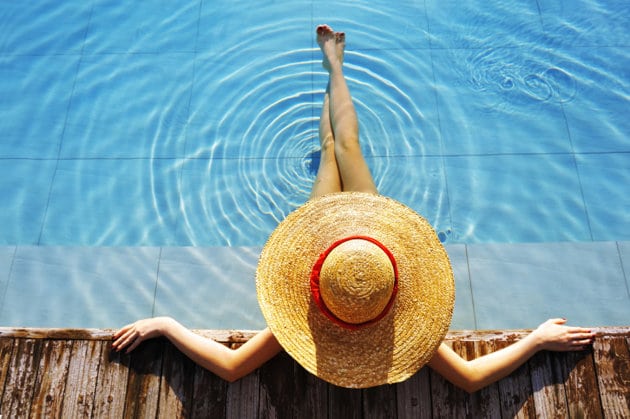 Supposedly, the early bird catches the worm, whilst this is true, it is still possible to bag a bargain-friendly deal at the last minute.
1. You booked at the right time
When booking your flight, do you like to choose a preferred seat? Perhaps the window or aisle? Well, did you know that the airline might charge up to 15 different prices for that exact seat?
Although the price is relatively low when the seat first goes on sale, you are more likely to get a better deal if you book 21 days before departure. Compare the original price with the price you paid – I bet you bagged a bargain.
2. You avoided all-inclusive
There are several choices when it comes to the type of accommodation, from room only or bed and breakfast, to half board and all-inclusive. To be confident that you've got a great deal, avoid all-inclusive.
Although it might seem like a bargain, in reality, the vast majority of holidaymakers still like to dine out every evening, despite there being free food on offer within the resort. Save the cash and opt for a holiday dining option that you know you'll make the most of.
3. You read the reviews
Don't forget that rock bottom prices can mean one of two things; either you have got one of the best deals on the market or you are paying over the odds for nothing more than a cesspit. Before you book that cheap hotel room, check reviews to see what other guests thought of the accommodation, it's one of the easiest ways to avoid mistakes.
4. You bagged free transfers
Have you considered how you will get from the airport to your hotel or resort? Some resorts are hundreds of miles from the airport, with taxi fares sometimes costing an arm and a leg. If you managed to get free transfers with your holiday, you can be pretty sure you've saved a few quid.
5. You used the 'Deal Finder'
Co-operative Travel has loads of great package holidays and city breaks around the world at low prices and with the 'Deal Finder' you can always get the best deals on your holiday, including the cheapest dates to fly and destinations that match your budget.