City of fun, Mickey Mouse, rollercoasters, great food, city of … oh, just about everything. Yes, we're talking Orlando, Florida.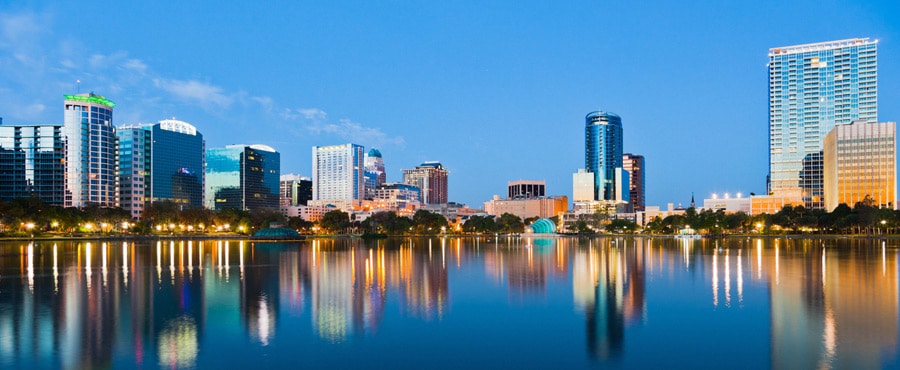 There is nothing this city doesn't have, so it makes sense that it's one of the most sought after holiday destinations in the world.
Kids dream of visiting, adults too, and these days the magic is more accessible to all, with great value deals, be it staying at Disneyworld, on eclectic International Drive, a villa in beautiful Kissimmee, or Lake Buena Vista. The choice is yours – pick your deal!
Of course, the downside is the flight time, but look at it this way, the best destinations in the world are further away than most, that's what makes them so special! At around 8 hours, you're likely to find the flight a little challenging if you have over-excited children in tow, yet there are ways to cut down the effects of long-haul flying, just with a little pre-planning.
Booking a hotel with AirportHotels.com is a great way to calm the kids down and get a little extra sleep. What's not to like about that? There are numerous airport hotels country-wide, and I've stayed at several of the Manchester Airport hotels, and would recommend any of them to travellers seeking rest and relaxation before the big travel day. Of course, it doesn't hurt that they're very easy on the wallet too! Combine your stay with airport parking and you're opening up a whole world of convenience, for very little cost. Search hotels Manchester Airport and see what deals you can find, I think you'll be pleasantly surprised!
So, what can I say about Orlando that you don't already know? If you're into theme parks, this is definitely your dream destination, with the rides bigger than anywhere in the world! You have the huge rides at Universal Studios and neighbouring Islands of Adventure for thrill-seekers, the rather wet attractions of SeaWorld, and the action and magic of the four main Disneyworld parks.
Into water parks? You're in luck! Disney has two – Typhoon Lagoon and Blizzard Beach, as well as Aquatica, and the beautiful Discovery Cove.
Discovery Cove is my must visit tip. If you've ever wanted to swim with dolphins, this is where you need to be heading. Rays, fish, birds, dolphins – they're all here, and you feel like you're castaway on a deserted island, with top-notch service thrown in for good measure.
Of course, it's not all Disney characters, shows, parades, rides and animals, Orlando has many other attractions for just about every taste imaginable. Ripley's Believe It or Not, is a great visit, on International Drive, and the huge shopping malls, such as Lake Buena Vista Outlet, or Orlando Prime Outlets mean you'll be jetting back home with more than you came out with.
Nightlife? Take your pick! Shows such as Cirque Du Soleil are on offer, as well as themed shows at some of the hotels, such as the Polynesian. Universal CityWalk is a great evening visit, as well as the many restaurants on International Drive – the choice is endless.
There is far too much to discuss about Orlando, however you can be assured that no matter what you want, you'll generally find it here. The one thing it will always be however, is exhausting, so it's important to be rested before you start. This is where the airport hotel comes in handy, with a great range of Heathrow hotels on offer with AirportHotels.comfor flights out of the capital.
The ultimate family holiday destination – this is one city that has to be seen to be believed.
Photo: Hilton