Turkey is a country where the Middle East meets Europe, both in the geographical and cultural sense. While the country has much to offer if you have an adventurous spirit, it is also an exceptional place to unwind if you're looking for a relaxing break that is altogether more sedate.
So here we discuss how to have the perfect relaxing week in one of the world's most attractive holiday destinations.
A haven of serenity
If you're looking for somewhere to get away from it all, Club Med's Belek Villas offer a relative haven of serenity, away from the hustle and bustle of the often crowded Turkish Riviera.
Club Med's 200 square metre duplex villas are the epitome of luxurious living. Complete with two bedrooms, their own indoor and outdoor pool, sauna and private garden, they make the ideal location in which to enjoy a little time with your other half.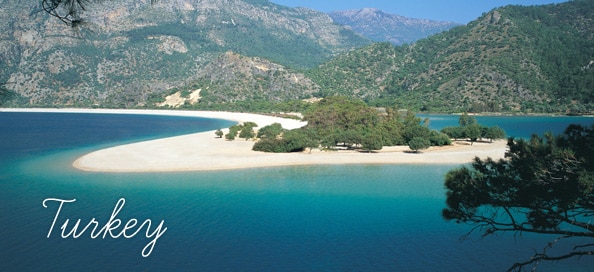 Days spent dozing by the pool, soaking up the sun and dipping in and out of the water to keep you cool, are sure to help you unwind, while you graze on freshly barbequed, traditional Turkish fare.
Sauntering around the golf course
The beauty of all-inclusive holidays to Turkey is that they allow you to try activities that you may never otherwise have considered.
Whether you and your other half are avid golfers or not, after a few free lessons in Club Med's golf academy, you'll both be ready to hit the courses with confidence.
With the beauteous weather being what it is in Turkey, sauntering around one of the golf courses isn't exactly a chore.
Unwinding in style
After a tiring day of relaxing by the pool, treating yourself in the Club Med Spa, by CARITA, is an absolute must and the perfect way to prepare you for dinner.
This 1,300 square metre wellness centre has 12 individual treatment rooms, two duo rooms with bath, one whirlpool bath, one sauna, two body scrub rooms and a Turkish bath;. With all this on offer, you're sure to find the perfect treatment for you.
The perfect end to the perfect day
If you really want to make the most of your time away, having your freshly prepared seafood dinner delivered to you by your dedicated butler is a truly special way to end your day.
Written by Jeremy Coops
Photo: sunmaester