If you are planning a visit to the UK's iconic capital in the coming weeks and months, you will undoubtedly have arranged some form of itinerary in order to see and do all that London has to offer. If you're a fan of the performing arts, you'll almost certainly be hoping to take in one of the London shows. What you may not realise, however, is just how big a choice you have.
There are more than 100 theatres in London, with many of them located in the area known to one and all as 'Theatreland'. This area is bordered by Oxford St, Regent St, The Strand and Kingsway, and it contains many of the most famous playhouses of them all. You may have heard of the names before, but are you aware of where each one is actually located?
Theatre Royal, Drury Lane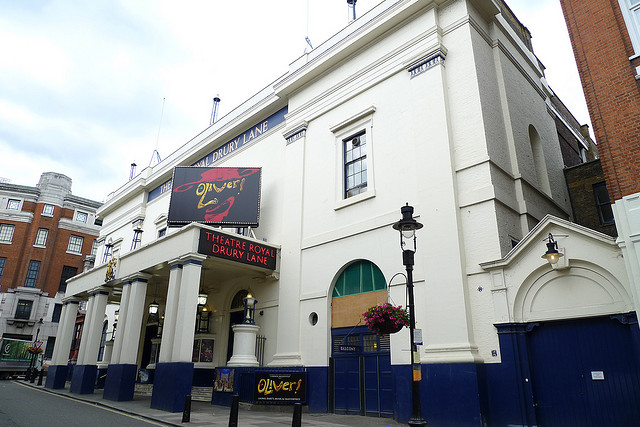 Although it is always referred to as the Theatre Royal, Drury Lane, the frontage of this magnificent building actually faces Catherine Street, a thoroughfare which connects Aldwych and Russell Street. It's not far from the oasis of peace and tranquillity that can be found at Lincoln's Inn Fields, and is just a conveniently short walk from Covent Garden tube station.
St Martin's Theatre, West Street
If you want to see a slice of ongoing history while you are in London, you should see The Mousetrap, the Agatha Christie play that has been running since 1952. These days, it is playing at the St Martin's Theatre, which is found in West Street, close to the junction of Charing Cross Road and Shaftesbury Avenue. The nearest tube station is Leicester Square.
Prince Edward Theatre, Old Compton Street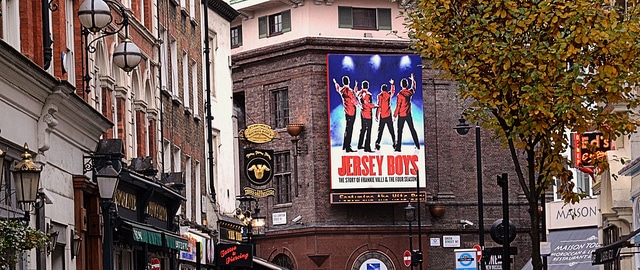 One of the most popular theatres in all of London, the Prince Edward has played host to a number of highly popular musicals in recent years. It's located in Old Compton Street in the heart of the city's gay community. Old Compton Street is to the north of Shaftesbury Avenue, connecting Charing Cross Road and Dean Street. Tottenham Court Road station is nearby.
Sadler's Wells Theatre, Rosebery Avenue
Not every London theatre is located in the West End, of course, and not all of them are only concerned with showing plays. The Sadler's Wells Theatre is in the Borough of Islington, and is primarily a venue for dance. It has been rebuilt several times, with the latest theatre having opened in 1998. It's to be found in Rosebery Avenue, just to the south of Angel tube station.
Shakespeare's Globe, New Globe Walk, Bankside
A faithful reproduction of the original Shakespearian playhouse, The Globe should be on your itinerary even if you do not plan to see a play here. It is sited on the south bank of the River Thames, close to Southwark Bridge and just across the river from St Paul's Cathedral. It has the only thatched roof in London, and the nearest tube station is at London Bridge.
Photos: Ewan-M , D_Alexander , John Mac 2011 UK , EZTD, tezzer57