Sometimes the only thing you need for a unique holiday is a small private beach with white sand and a cocktail while the sun sets in the blue waters of the sea. The Hotel La Plage Casadelmar in Porto-Vecchio, surrounded by a pristine, private beach overlooking the bay is the ideal location from which to enjoy the lively, seaside chic atmosphere of the island of Corsica.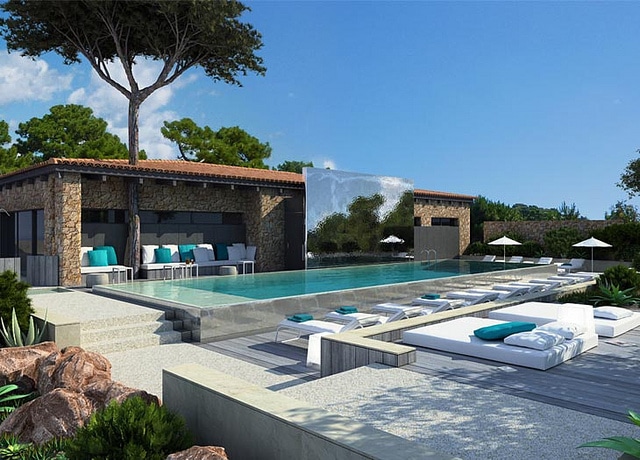 The natural beauty of Corsica was the inspiration for the award winning French architect Jean François Bodin, who undertook the renovation of the hotel, which will reopen in May. The pure light of the sun, the colors of the landscape and the hospitality of the residents used to create a hotel that blends seamlessly with the seaside location.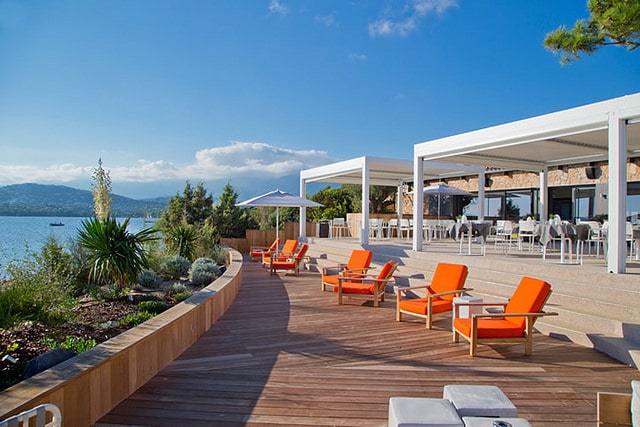 Using natural materials for the renovation of the existing building, the architect designed a distinctive structure that matches the environment. The interior and the exterior of the old stone has been associated with volcanic rocks, cement, resin, glass and oak.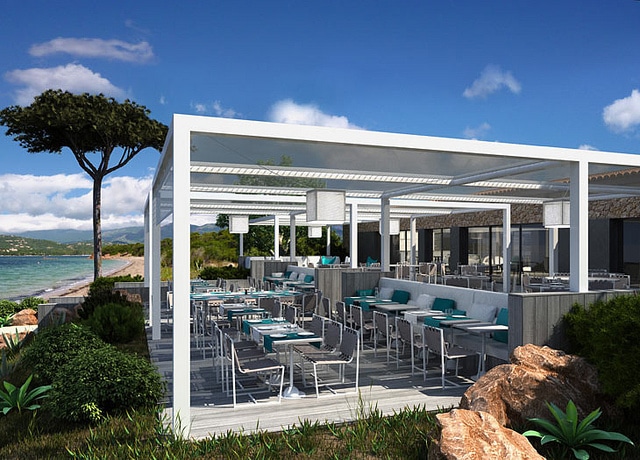 For the furnishing of the rooms and decoration used shades of green, blue and brown, as well as more neutral colors like white and beige. With just 15 rooms and suites is certain that guests will enjoy personalized service.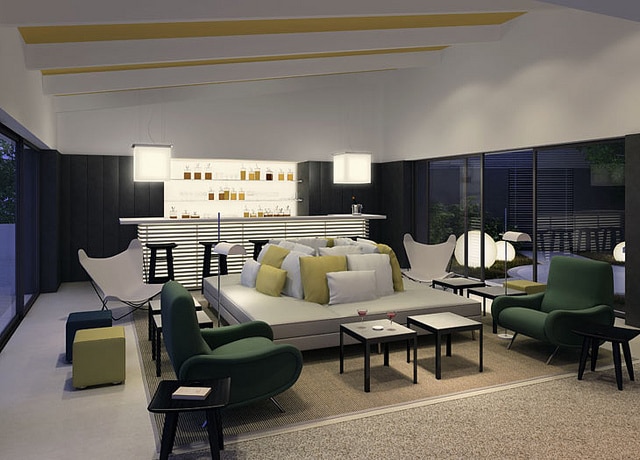 Whether enjoying your dinner in the beach restaurant overlooking the ocean, with gourmet cuisine and Mediterranean flavors, either lying on sun loungers beside the heated pool you will always feel a warm hospitality.
View more here: The most beautiful beaches of Corsica: Rondinara, European Cruises are Simply the Best.
By Nicole P.
La Plage Casadelmar photos: Emmanuel Hebrard, Vahrcav Participacoes.