Are you in Oktoberfest now? Then you definitely will be curious to learn a bit more about the history of this beer event, maybe now the world's most famous. The beerserved during Oktoberfest is – traditionally – a beer that was produced in the spring at the end of the period that is cold and that was to last throughout the summer , as in the hot season without refrigeration (invented in 800 ) it was not possible to produce beer.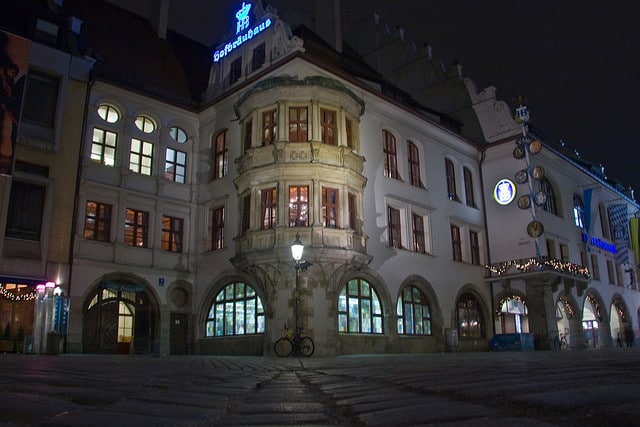 The beer then, unlike the other produced in winter in Germany, was slightly alcoholic, to better survive the summer. When the fall approached, when you could go back to making beer, the remaining stocks were "disposed " in a big party, just the Festival in October , which often this beer was also taking the name , in addition to the better known Märzen , for the month of production .
Today it has become a folk tradition, rather than brewing, and many events are linked to this appointment. But where can you drink during Oktoberfest – if you want to get away a bit from the feast of the square? Here are some tips on where to drink in Munich.
You cannot beat the great classics of Bavaria, or those breweries which are now famous throughout the world. Take a leap from Löwenbräu ( 2 Nymphenburger Str every day from 11am until 1am – U1, tram 20 , stop 21 Stiglmaierplatz ) , Augustiner Keller ( Arnulfstraße 52 daily from 11.30 am to 1 am – all S lines , 17 tram stop Hackerbrucke ) and the second Augustiner pub ( Neuhauser Strasse 27 , all lines S , U4/U5 Karlsplatz ) , Old Pinakothek ( at the Englischer Garten every day from 10 to 24 , 17 Tivolistrasse tram , bus 54 , 154 Old Pinakothek , U3/U6 stop Universität ) , Paulaner ( Kapuziner Platz 5 every day from 11 to 24 , U3/U6 stop Goetheplatz , bus Kapuzinerplatz 58 ) .
Among my favorites – Environment and goers – definitely go for Hofbräukeller in Wiener Platz , which is near the Parliament . Frequented by many young people located in an ancient palace and in the summer there is also a large outdoor beer garden. It is located in Wiener Platz open every day from 10 to 23 , to get U4/U5 stop Max Weber Platz , Max Weber Platz tram 19 , get the tram 18 Wiener Platz .
Photo: Michael Dawes