The city of Rio is famous, but I would add that it is as well for its markets and fairs that are held in its way, most of which are held regularly, with weekly intervals. Among the many shopping opportunities, our travel blog will comment the daily market Saara, downtown Rio, to visit even if you are not going to go shopping.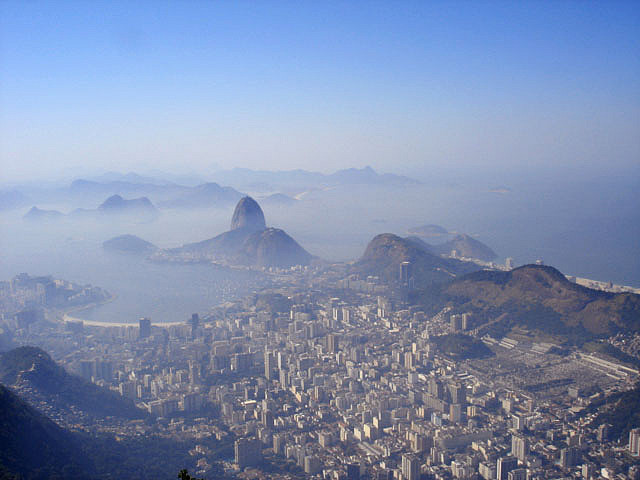 Saara, "Sociedade de Amigos das Adjacências from Rua da Alfândega", was founded in 1962 by an initiative group of merchants of one of the oldest and most interesting part of the center, those of Rua da Alfândega. Today, with more than 600 shops along the Rua da Alfândega sells everything: toys, clothing, footwear, carnival costumes, electronics, home furnishings and appliances, everything at very reasonable prices.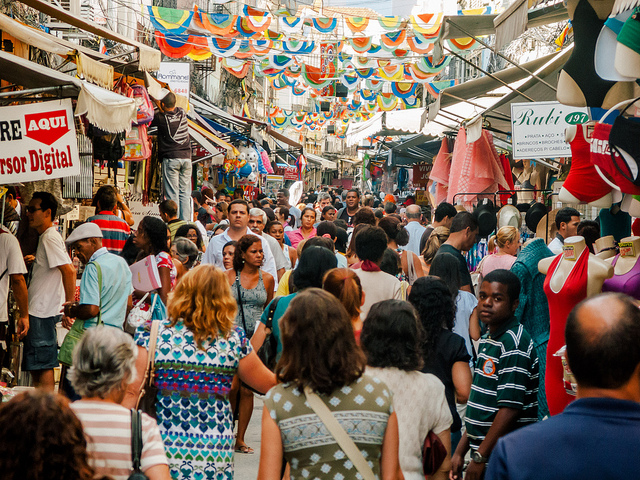 The Saara market is so well stocked and lively, that you would think you're in a bazaar in Istanbul, rather than in Rio de Janeiro. Then, during the Christmas period, Saara is particularly popular among the residents of Rio, who will find there everything they need to decorate their home, the artificial Christmas trees, the Christmas lights and trimmings. Similarly, the Carnival is another time when Saara is overwhelmed by customers looking for shiny clothes, extravagant hairstyles and accessories to wear for their Bloco do Carnaval.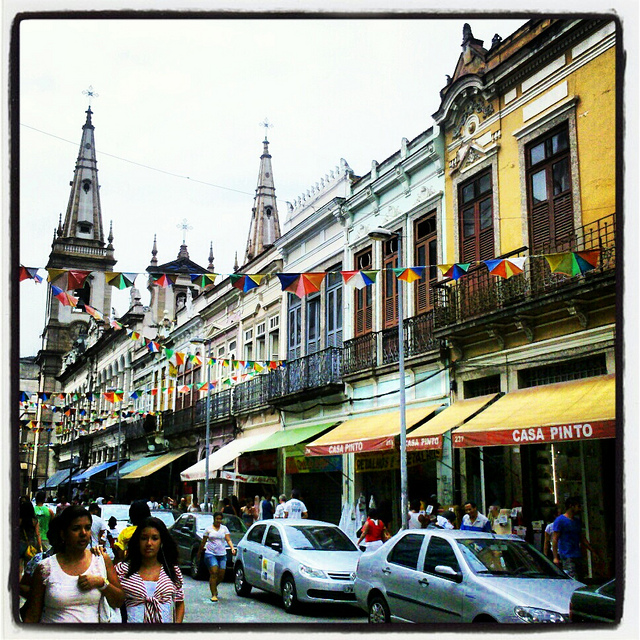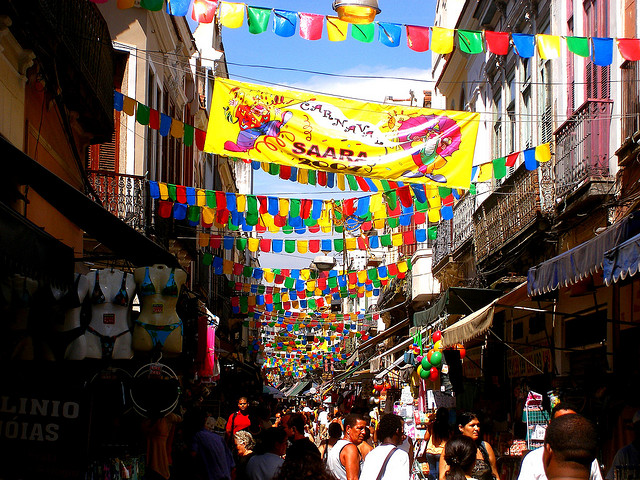 The shops of Saara, normally are open from Monday to Friday from 9:00 to 18:00, and on Saturday from 9:00 to 14:00, but during the Christmas season are also open on Sundays. The best way to get there is by the subway; get off at the Uruguay station.
By Endri H.
Photo 1: Fábio Canhim Photo 2: Randall Murrow, Photo 3:Marcos Nagelstein, Photo 4: bpwilby