The small town of Plougrescant has less than 1.4000 inhabitants in Brittany and it owes its fame to a house built between two huge granite rocks in the sea.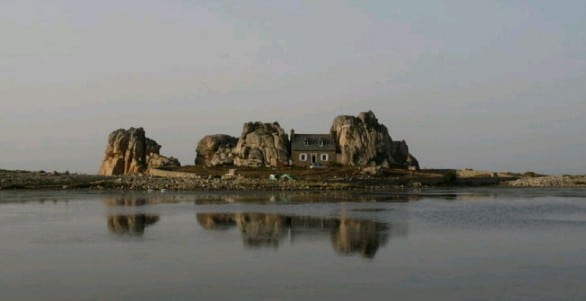 The house, known as the Castel Meur was built in 1861, with the specific aim which seemed to hinder the strong and heavy winds and storms by bringing them about that part of the coast. It still belongs to the heirs of the original owners.
A postcard of the property was created to promote the local tourism industry, whose owners did not know anything and has caused so much buzz and reputation, and so much curiosity among tourists where the residence, private property has been damaged. Since then, visitors are no longer allowed to approach the house.
By Nikos K
Photo : Wikimedia Commons