Situated just off the coast of the Red Sea, Jeddah is the tourist hotspot that merges the best of new Saudi Arabia with the hallmarks of old.
Whether you're trawling through the old town or strolling up the modern walkway of the Corniche, Jeddah is the perfect place for tourists to soak in the Arabian culture.
More than this, cheap flights to Jeddah are commonplace, with, for example, Riyadh to Jeddah flights coming in at a low cost for the tourist looking to see all of Saudi Arabia.
But, what are the ideal places to visit in this wonderful city?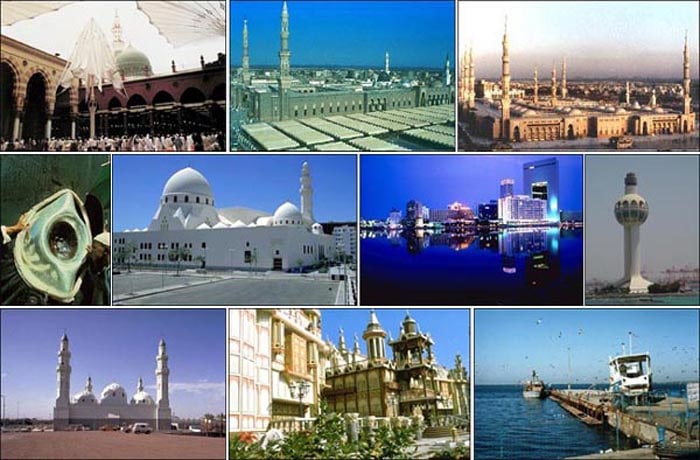 Fakieh Aquarium
Featuring over 7000 marine animals of more than 200 species, the Fakieh Aquarium, situated on the Corniche, is a unique experience in Saudi Arabia, offering education and entertainment for kids and adults alike.
Showcasing a vast selection of the marine life of the Red Sea, the aquarium is the first of its kind in Saudi Arabia, and every effort has been made to make the experience a complete one.
From dolphin shows to charmingly weird-looking stingrays, this aquarium has it all, and will be a joy for almost all who visit.
Silver Sands Beach
One of the finest private beaches in Jeddah, the Silver Sands Beach is a glittering stretch of pure white sand, as clean as it is inviting. With loungers and sun umbrellas provided with the 50 SAR entry price, you'll be fully kitted out with everything you need for your time lounging in the scorching Saudi sun.
Be sure to show up as early as possible when planning a trip to Silver Sands – being one of the more popular beach resorts in the region, places fill up fast before the morning's finished.
Corniche
The Corniche is a 110km walkway filled to the brim with restaurants, amusement parks, a science museum and an array of architecturally magnificent mosques that make a relaxing stroll down this hub of fun and worship a real treat.
The Corniche is also home to another architectural beauty – the King Fahd Fountain, otherwise known as the tallest fountain in the world. Really, it's just the tip of the iceberg when it comes to things to do in this central leisure location in Jeddah.
Go ice skating, try out some rollercoasters, wonder at the beauty of the Floating Mosque – you could spend hours walking through the Corniche and still find new ways to spend your time.
Shallaby Museum of Traditional Handicrafts and Hejazi Heritage
A little something for the culture buff, the Shallaby Museum of Traditional Handicrafts and Hejazi Heritage allows the visitor to view a series of coins, silver and antiques, as well as traditional Bedouin clothing.
Showcasing the rich tapestry of Saudi history, the museum is a hotbed of riches from across the ages, and will be of interest to any tourist who wants to know more about this fascinating culture.
Photo: link