Getting away for an annual holiday is something we all dream about as we work our way through the cold months at the beginning of the year. However, it is not always necessary to wait for the summer. After all, some lucky people live in places that are warm for most of the year. It also makes sense to travel in spring or autumn, when you will encounter less tourists and cheaper prices generally.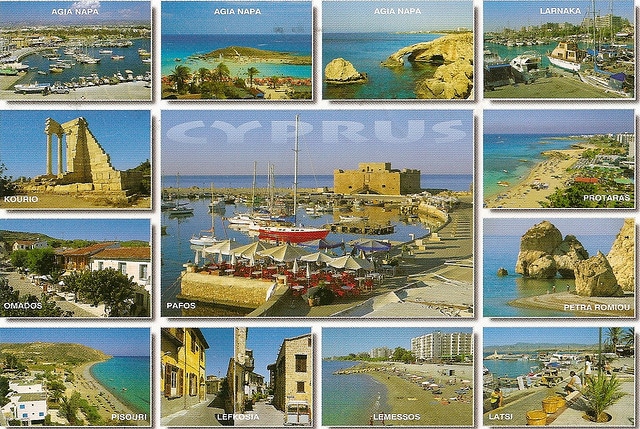 One particularly nice place to visit is Cyprus. The Cypriot summer lasts for an incredible eight months. Just think of it, when everyone back home is freezing you could be sitting in a tavern supping on freshly caught fish whilst looking out over a sandy beach and a rugged coastline.
The issue of accommodation
Finding accommodation may be difficult in the height of the season so book well in advance, there are many hotels or give yourself a bit of luxury and look at large villas in Coral Bay.
Cyprus is the third largest Island in the Mediterranean after Sicily and Sardinia, and it is bursting with history. It has been occupied at various stages throughout history by the Greeks, Romans, Assyrians, Egyptians and the Ottoman Empire. This all means that it has a wonderful mixture of culture, including music, food, architecture and traditional customs.
Food, glorious food
The food is generally very fresh and uses a lot of cucumber, tomatoes, pickled cauliflower and asparagus. Fish such as red mullet, sea bass and squid are also very popular in the region.
There are all the normal beach activities which you would associate with island holidays as well as some more extrovert ones such as windsurfing and sailing. The Cypriot beaches pride themselves on offering a varied and enjoyable beach experience for the whole family. It is for this reason that millions and millions of families flock back to the region from all corners of the globe every summer.
When you are planning to treat yourself to a visit to such an exotic location, it is a shame to let sub-standard accommodation spoil the whole experience for you. James Villas offer luxury and may not be as expensive as you might think. It is also worth remembering that Cyprus is a terrific place to visit at practically any time of the year, not just the peak period when competition for flights and accommodation will be at their absolute height!
Photos:masito76