If you're looking for a fashion-filled break then you'd better start with the style capitals of the world. The places that pull in the pilgrims of prevailing taste each year for their annual fashion weeks: Paris, New York and Milan.
Paris
Every year, millions of fashion fanatics make the trip to Paris's Faubourg Saint-Honoré district, the beating heart of the city's design and fashion world. Whatever your style, you're bound to find what you're looking for somewhere on these streets.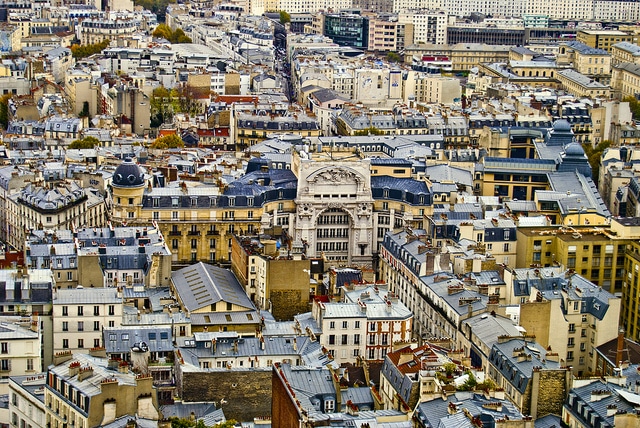 If you're after established and easily recognisable fashion giants, you'll find countless stores offering ranges from classic, high-end designers such as Versace, Hermes and Yves Saint Laurent. If you're looking for something a little more cutting edge, you'll not be disappointed the with ultra-hip concept shops that dot the streets.
If department stores are more your thing, then Paris won't disappoint. You'll find all these microcosms of consumer grandeur (known here as grands magasins) in Paris's department store district at Boulevard Haussmann. They stock top designer collections and jewellery, gourmet foods, home design and even hardware.
A Paris city break is probably the quickest, easiest and most within reach of all the continental fashion meccas – and the cheapest option for the UK-based fashionista, being only a train ride away. Look out for package deals that offer the best for both travel and accommodation.
New York
No fashionista trip to New York would be complete without a visit to the city's – and world's – two most famous department stores: Bloomingdales and Macy's (the latter being so grand, it has its own Thanksgiving Day parade). It's easy to lose track of time among the endless racks and rails displaying all your fashion favourites.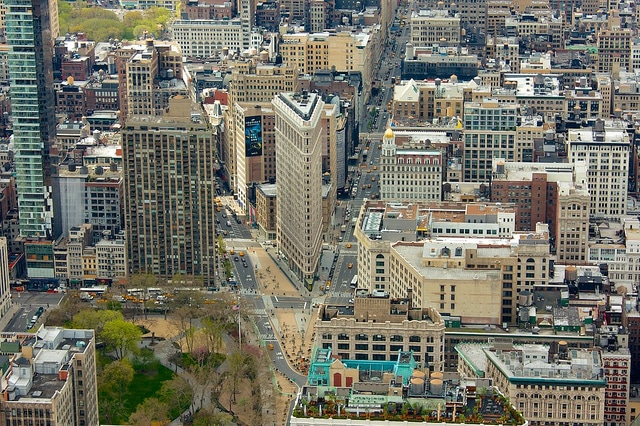 However, if you really want to find the best that New York has to offer, head for the SoHo district, where you'll be hit by a wave of fellow fashionistas decked out in the hottest fashions you're likely to find this season. Explore the endless cutting-edge boutiques and find original pieces you're unlikely to uncover anywhere else.
For the vintage look, take a trip out to hipsterville in Brooklyn. There, the Forte Greene Flea Market, a favourite of the hipster community, is home to the best vintage togs and jewellery that New York City has to offer, among rare vinyl records, antiques and a smorgasbord of tasty treats.
New York is naturally a little more expensive to reach than Paris, though good deals can be found on flights. There are also a number of boutique hostels that offer comfort for less.
Milan
You'll find all the big names in Milan's Quadrilatero d'Oro. Of all the fashion capitals of the world, Milan is the fastest moving. What's considered 'di moda' on the streets one month becomes 'so last season' a mere month later. This means cast-offs come quick and fast and you'll find yourself picking up items for next to nothing, allowing you to be so far ahead of the curve, disporting items that haven't yet made it to London or New York.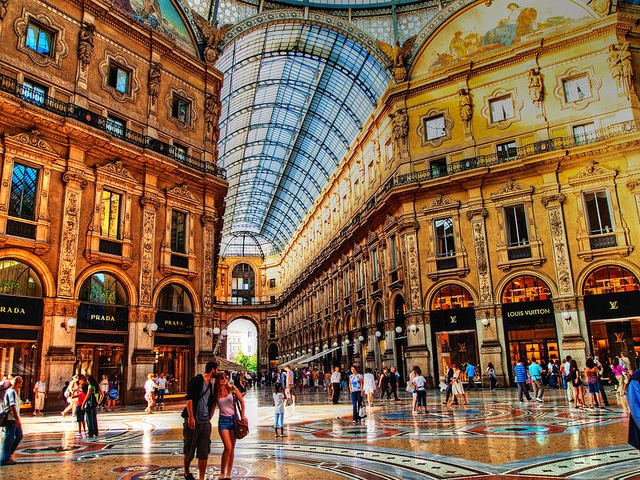 If you're more into your alternative fashion or high street labels, then you'll have no qualms with what's on offer in corso di Porta Ticinese, Brera, corso Vercelli and around Isola, where you'll find all the international brands. For high-street shopping with an Italian twist, go for corso Buenos Aires, via Torino or corso Vittorio Emanuele.
Budget flights can be found to Milan, so it's best to book online. Accommodation is likely to be a little pricey though – especially during fashion weeks – so it's best to do your research beforehand.
Photos: Alê Santos, Stephen Walford Photography , Roberto.mac.