The news is fresh, the Universal Orlando Resort (opened in 1999) after the area dedicated to Harry Potter and that of the Transformer, this summer they also opted for the Simpsons. In fact, the nice little family bungling of Springfield was already present in the resort with a space named Simpsons Ride, but now is being expanded by the presence of new characters like Krusty the Clown (the naughty clown) plus Sideshow Bob and outdoor spaces in order to really feel the citizen of the cartoon.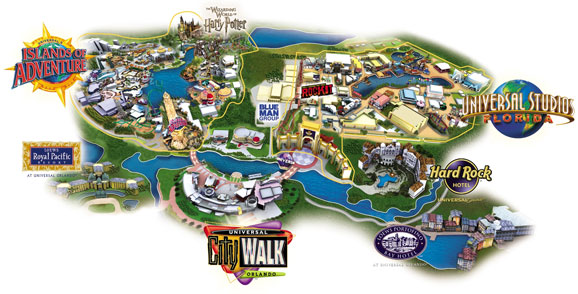 One of the attractions that will appeal more to adults will be the Duff Beer, brewed exclusively here in Orlando, but also the gluttons will have their hands full with the famous Krusty Burger, the mythological donuts from Lard Lad and Luigi's Pizza that often occur in episodes of series.

Strictly before tucking in instead you can try the new attraction, the simulator Kang & Kodos 'Twirl' n 'Hurl, after which it is desirable to go to relax a bit in the tavern of Moe (hoping that you will not see a few skirmishes as usual on the TV …).
By Ina K