Exotic country  but with little tourism, Azerbaijan has not a tradition of tourism, but the friendliness of the people and their hospitality will help you discover this ancient land, rich in history and still unexplored. The best time to visit this country is in the month of May-June or September-October, when the heat is not too bad. Do not miss the capital, Baku, full of crumbling mansions of the era of oil boom, with a mix of Soviet and Islamic architecture and the imposing citadel.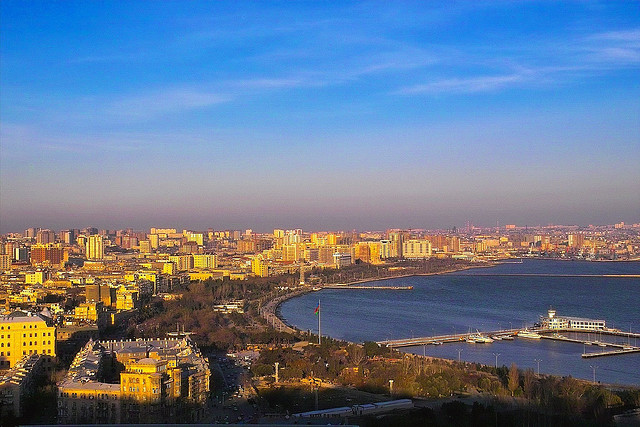 On one side you'll find the largest and most cosmopolitan urban center in Caucasus, with buildings of glass and steel. On the other you will find the old town with cobblestone streets and mosques. Some of its attractions are Piazzale delle Fontane, the main square with fountains only run at certain times of the day, the Street of Shops instead is the main shopping street and two of the most important monuments: the Maiden Tower and Palace of the Shirvan-Shah of the dynasty that reigned in Azerbaijan in the Middle Ages. Do not get too enchanted by the luxurious Crescent Beach Hotel, an ideal place to stop for a meal or a drink, but certainly not for swimming. The beach is definitely clean, but the sea is much polluted.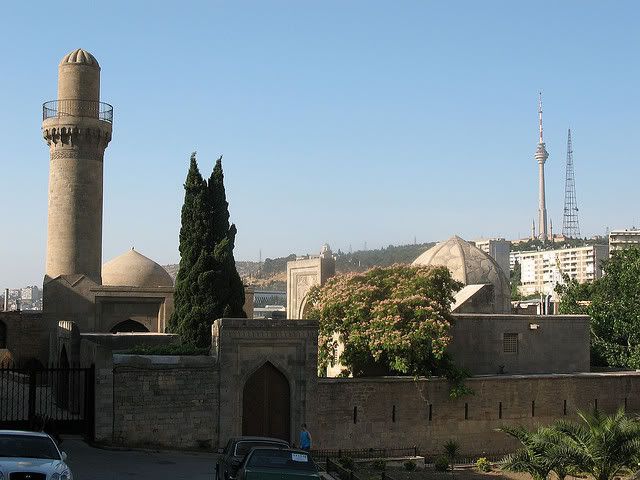 We leave the capital and go to Saki, the ancient capital of the mountain that has a perfectly preserved ancient palace. Another place to visit is Xinaliq, a remote and ancient village in the Caucasus with a very special culture and language. From its location, situated on a peak, you can enjoy a 360 ° view of the Caucasus Mountains. Tourism here is almost nonexistent given its location and the difficulty of links. The dirt track is in fact the only form of off-road, but people are very hospitable.
Another old Persian village to visit is Lahic, where they work on copper engraving. Its fame is also due to carpet weavers, who boast of being descendants of ancient Persian craftsmen.
By Nikos K
Baku photo 1: teuchterlad, Baku photo 2: Cole A, Baku photo 3: Leigh Newton