What I love most while traveling is food. I love trying the traditional cuisine of the place I have visited and new tastes give meaning to my travels. Among all the amazing dishes I have tried on all travel destinations I have been, there are two that I cannot get out of my mind; Fajitas and Paella!
Mexinan cuisine | Fajitas
Fajitas are a dish of Mexican cuisine or maybe better to say the Tex-Mex cuisine as it was born on the border between Mexico and Texas combining flavors and simple ingredients of the first with the richness of the meat of the second. In fact, the fajitas are prepared with meat and vegetables cut into strips and flavored with herbs and spices and enjoy wrapped in tortillas. Fajitas are a quick and easy dish to prepare and the whole idea is to serve the meat in a different and tasty way.I like this dish because you can prepare the tortilla yourself and add the ingredients you like and as much as you like. Plus, I personally like it because it is quite spicy (something really usual for the Mexican cuisine), although this depends on the ingredients you add yourself. I like it very spicy! When I visited the UK back in 2012, I regularly ate out trying not only what the UK has to offer, but we visited a range of Mexican restaurants. I have to say, I was pleasantly surprised! If I could recommend any restaurants Red Hot Buffet, Chilango and Papajis were all a must visit for authentic Mexican cuisine.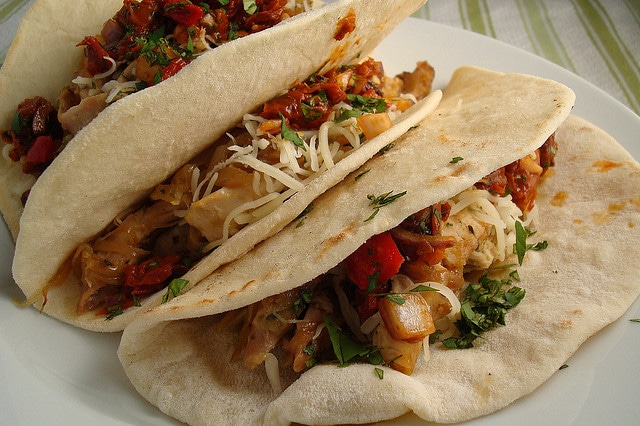 Spanish cuisine: | TheValencian paella
Paella is my favourite dish of Spanish cuisine. There are many recipes for paella but the one I like most is Valencian Paella. As I said there are different types of recipes with vegetables, chicken, fish, depending on the geographical area. The Valencian paella is cooked with chicken, rabbit and Spanish beans. Tradition has it that this dish made of rice is cooked in a separate skillet called "paella" from which the name of the dish originated. Initially, the farmers called this recipe "arròs to the paella" or "rice in the pan" but then with the passage of time has established the name of the recipe as "paella". The reason I simply adore this dish is at first because I like rise and secondly because I like mixed food, especially when it is chicken, rabbit and beans and even more when it is a bit spicy!!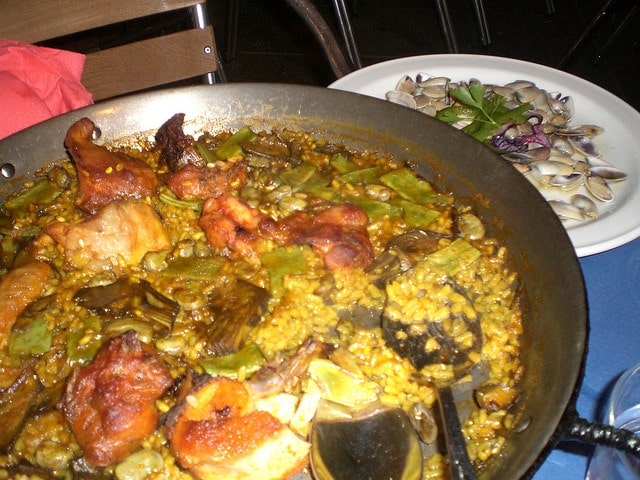 If you ever visit Mexico or Valencia, do not forget to try these dishes, trust me! You will not be disappointed.
By Elsi H
Travel photos: esimpraim, lirena