With so many wonderful destinations here in the UK, who needs to travel overseas for a refreshing holiday? From the beaches of Devon to the charming walking trails of the Lake District, the UK is packed with wonderful relaxing break opportunities.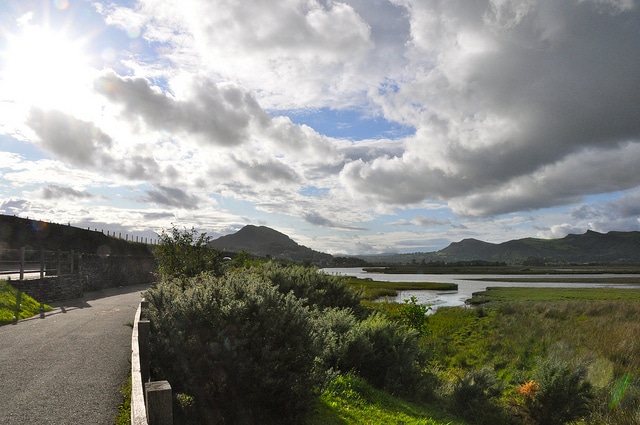 Read on to discover nine of the UK's best destinations for putting your feet up and your reading glasses on.
1.     The Lake District
Home to wonderful fellwalking trails and excellent local culture, the Lake District has attracted travellers for hundreds of years. Enjoy charming bed and breakfast resorts or a wonderful Lake District holiday cottage, courtesy of sllodges.co.uk.
2.     The Devon Coast
Known for its excellent beaches, Devon's dual coastlines are home to some of the best scenery in the UK. Pack your surfboard and enjoy some of the country's best waves, or enjoy a relaxing round of Devonshire cream tea.
3.     East Sussex Coast
Impressive white cliffs, charming local culture, and relaxing hideaways make the coast of East Sussex a wonderful destination. Journey to amazing lighthouses and excellent local beaches while enjoying some of the best weather in the UK.
4.     Edinburgh
Scotland's capital is one of the UK's finest historical destinations. With its inner city districts listed as UNESCO World Heritage Sites and a lengthy list of festivals taking place throughout the year, Edinburgh is a wonderful cultural destination.
5.     The Peak District
Rolling hills, charming country villages, and winding roads make the Peak District an excellent holiday destination. Pack your suitcase and make the trip yourself, or rent a car and explore the region by road.
6.     Canterbury
One of England's most celebrated cathedral cities, Canterbury is a wonderful place to spend a weekend. Visit fortified Roman walls, stunning English cathedrals, and a wide variety of UNESCO World Heritage Site buildings.
7.     Snowdonia
Wales's first national park is also its most impressive – an incredible expanse of tall mountains, remarkable lakes, and truly wonderful scenery. Whether you opt for the steam railway or the walking trails, Snowdonia is a wonderful destination.
8.     The Isles of Scilly
Located a short distance off the coast of Cornwall, the Isles of Scilly are a charming destination offering some of the UK's finest island scenery. Untouched by the mass tourism that can be seen in Cornwall, the islands offer a fantastic travel experience.
9.     Brighton
A popular resort for London residents the 18th century, Brighton remains a great place to spend a weekend. As well as the always-crowded beaches, Brighton has a wide variety of wonderful theatres, cafés and restaurants on offer for guests.
Photo:Image