Are you searching for things to do during your Lake District holiday? While the Lake District might be renowned for its excellent hill walking trails, this dynamic holiday destination is actually home to hundreds of different things to do.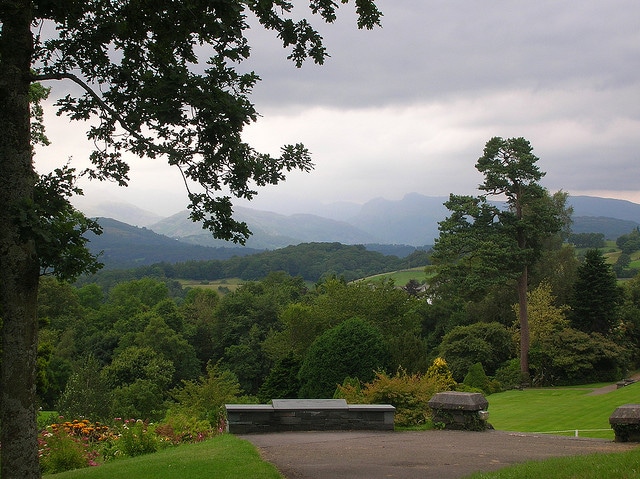 From amazing local gardens to thrilling obstacle courses, read on to discover nine of the Lake District's most visited attractions.
1.     Treetop Trek, Windermere
Immerse yourself in the Lake District's wild forest at Treetop Trek. Ideal for families with young children, this exciting high ropes course offers thrills and adventures for young kids, teenagers and adults.
2.     Holehird Gardens, Windermere
Maintained by the local community, the Holehird Gardens are home to a wide range of local and international plant species. Absolutely free of charge, the gardens are a great place to relax during your stay in Windermere.
3.     Theatre by the Lake, Keswick
Spend a lovely evening at the Theatre by the Lake in Keswick, enjoying some of the finest local productions Cumbria has to offer. This charming local theatre puts on a wide variety of shows, ranging from English classics to original local productions.
4.     Lakeland Motor Museum, Backbarrow
Step into automotive history at the Lakeland Motor Museum. This excellent museum is home to a wide variety of historical vehicles, rally cars, and cult automobiles such as the famous 1980s DeLorean DMC-12.
5.     Rydal Mount and Gardens, Rydal
Visit the historical home of renowned Romantic poet William Wordsworth. Rydal Mount is a charming historical home complete with a lovely garden, located just a few minutes from Ambleside.
6.     Orrest Head, Windermere
Orrest Head is one of the Lake District's best beginner walks, lacking the extreme distance or steep climbs of other popular trails. From the summit, you'll be able to see many of the best caravan parks in the Lake District.
7.     Crafty Monkeys, Penrith
A charming pottery and crafts studio, Crafty Monkeys is a wonderful place for young children to explore their creative sides. Unlike most young children's attractions, the activities at Crafty Monkeys aren't just for kids – parents are encouraged to join in.
8.     Lakeland Bird of Prey Centre, Penrith
Learn about the unique animal life of the Lake District at the Lakeland Bird of Prey Centre in Penrith. The attraction, which is surrounded by beautiful parkland, boasts an incredible selection of over 150 wild hawks, eagles and falcons.
9.     Lakeland Climbing Centre, Kendal
Known as the 'Kendal Wall', the Lakeland Climbing Centre is an indoor and outdoor rock climbing centre located in the charming town of Keswick. The centre frequently embarks on outdoor climbing trips on the Lake District's best cliffs and boulders.
Photos:Image