Think of the Lake District and you'll picture amazing mountain scenery, wonderful hill walks and some of the most beautiful lakes in all of Britain. As well as its great scenery, the Lake District is also home to some of England's finest small towns.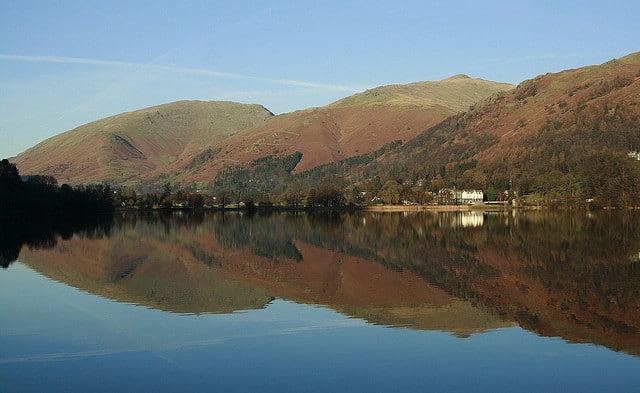 From lakeside tourism hotspots to charming hillside retreats, the towns of the Lake District are truly stunning. Read on to discover five of the region's most impressive, rewarding and exciting towns to visit, courtesy of SLParks.co.uk.
1.     Windermere (and Bowness-on-Windermere)
The towns of Windermere and Bowness-on-Windermere are the backbone of Lake District tourism. Home to many of the region's top hotels and restaurants, these two towns are immensely popular with individuals, couples, and family travellers.
Windermere's great access to Lake Windermere has made it the Lake District's top town for decades. From Windermere, you'll have no trouble accessing the region's various scenic walks, tourist attractions, and bars and restaurants.
2.     Ambleside
Located at the northern end of Lake Windermere, Ambleside is a quieter, far more relaxed alternative to Windermere and Bowness. The small town is connected with Bowness and Lakeside by a charming lake steamer service.
Known for its historical buildings, Ambleside is a popular destination for visitors to the Lake District interested in learning more about local culture. The town is a short distance from Rydal Mount – the former home of English poet William Wordsworth.
3.     Kendal
Known for its tasty treats, beautiful limestone buildings, and historical sites, Kendal is one of the Lake District's most charming destinations. Located south of the major lakes, the town is a sleepy destination with a lovely local aesthetic.
As with several other Lake District settlements, Kendal is located close to historical ruins from the Roman Empire. The town is also home to the ruins of Kendal Castle, which overlooks the town itself from an amazing hilltop location.
4.     Keswick
Situated to the north of Derwentwater, Keswick is one of the Lake District's finest market towns. Every Saturday, the charming small town fills up with tourists and locals alike, searching for bargains at the weekly Saturday Market.
As well as its charming market, Keswick is renowned as a hotspot for Lake District hill walks. Popular walks close to the town include Cat Bells – a famous route that's particularly popular with beginner hill walkers – and Latrigg.
5.     Grasmere
Described by Romantic poet William Wordsworth as 'the loveliest spot that man hath ever found', the small town of Grasmere has been attracting visitors seeking relaxation for hundreds of years.
Known for its excellent baked goods, the small town is home to several excellent cafés, restaurants, and bakeries. The town is also located close to several popular hill walks, including the popular Stone Arthur trail.
Photo:Image