When looking for a journey where the contact with nature and the environment is what you want, then this hotel should serve this goal. Among boulders on an isolated hill in the wine region of Valle de Guadalupe in Mexico, this strange hotel succeeds! This is the Endemico, with special luxury cabins that bring visitors into direct contact with nature.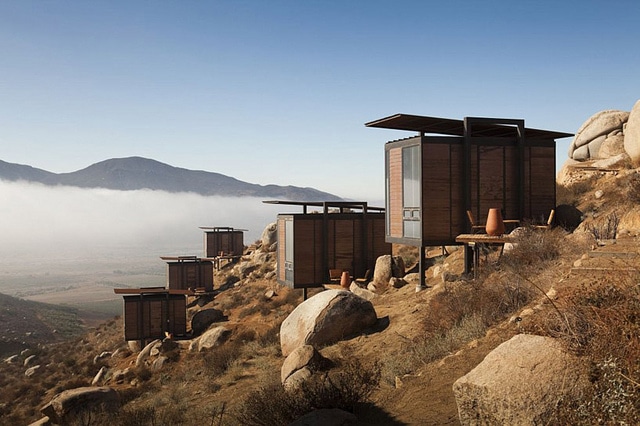 Blend harmoniously with the landscape, panoramic views of the mountains and the fertile farmland with vineyards. The hotel was designed to highlight the isolation of the desert, the distinguishing characteristics of the area. Located just a half hour from San Diego, California and offers a mixture of Mexican culture and commercial activity of the wine is intense in the region.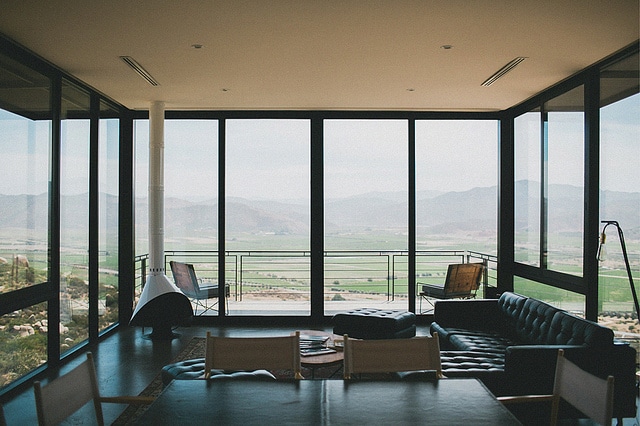 Each of the 20 luxury cabins has unobstructed views of the valley. From small wooden balconies, guests can relax under the starlit sky and enjoy local wines. The minimalist aesthetic prevails in the cabins but which have modern amenities and luxurious touches. Created by Studio Gracia, a company with a passion for financial architecture.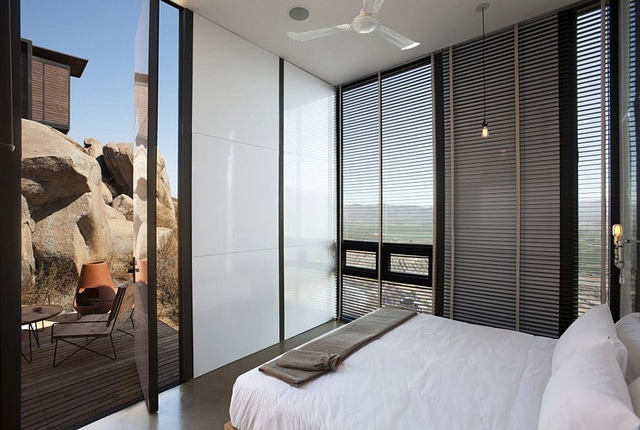 Situated along a hillside overlooking the valley interspersed by natural stones. The environmentally friendly cabins located above the ground to minimize the impact on the landscape. They are made of Corten steel and wood and are designed to be timeless and in harmony with the hills that embrace.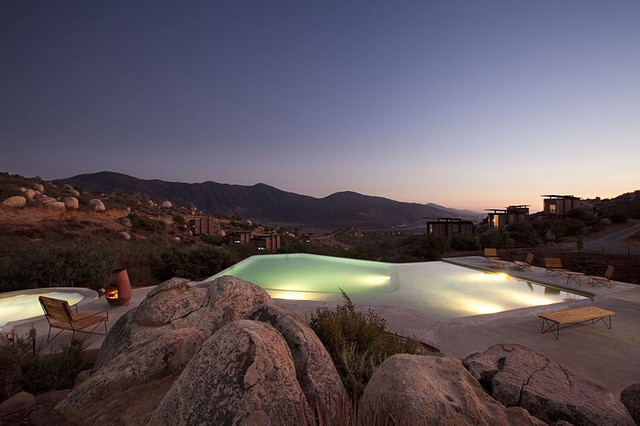 They feature a king size bed, wireless Internet, and a private terrace with a Clay fireplace. Among the rocks hiding an infinity pool and a jacuzzi, restaurant and bar. From the pool, guests can enjoy the tranquility and isolation, overlooking the desert that lies ahead of them.
View more here: The top 5 beaches in Mexico, What to see in Mexico City, Mexico.
By Nicole P.
Hotel Endemico photos: Rico + Rachel Castillero, discothing1.