With the sun shining and an enthusiastic crowd of motorsports fans, there's nowhere like Australia to take in an epic race. Whether you prefer dirt bikes, sports cars, or 4WD vehicles, you'll find motorsports events highlighting the best of the bunch throughout the year. Some events test a driver's endurance, like the Bathurst 1000, while events like the Gold Coast 600 or Sydney 500 test engine power and speed. The following are six Australian motorsports events well worth a visit if you like to pump up the adrenaline.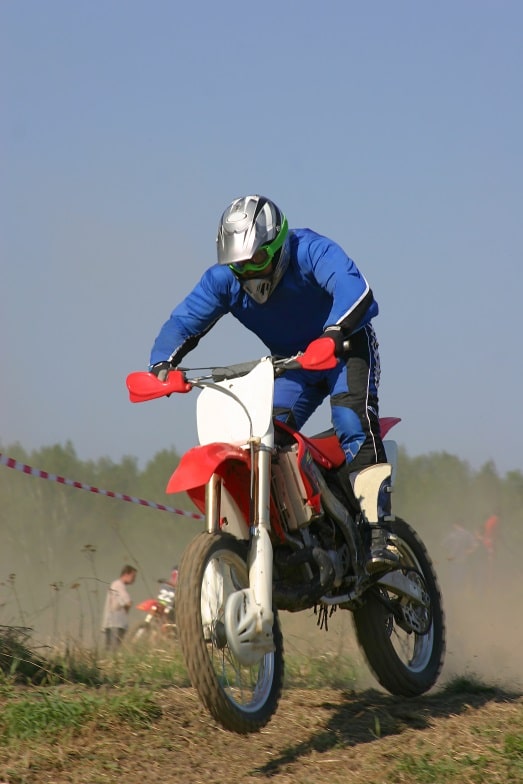 Bathurst 1000 One of Australia's most popular events, the Bathurst 1000 is held at Mount Panorama every October and has been running for over 50 years. The world's most famous V8 drivers duke it out over a 1,000 kilometre track leading up the mountain, with spectators from all over the world arriving each year to watch the action. Australian Motorcycle Grand Prix Phillip Island in Victoria is mainly known for its wildlife, but every October the island plays host to very different types of wild beasts, when it holds the Australian Motorcycle Grand Prix.
The breath-taking ocean views provide a unique backdrop for this high velocity race, which draws motorcycle fans from all different backgrounds. Lasting three full days, the race boasts excellent viewing areas throughout the circuit and a scenic natural background to enjoy. Finke Desert Race With rugged landscapes, Australia makes an ideal location for off-road races. One of the most challenging is the Finke Desert Race, passing through then Northern Territory. Lasting two days, the track passes from Alice Springs to the small town of Finke in the middle of the desert.
Participants travel along disused railway tracks, red dirt roads, and sandy stretches of terrain. Clipsal 500 The first round of Australia's V8 Supercar Championship Series is held in sunny Adelaide, known as the Clipsal 500. This event takes place in March, featuring races spanning eight separate categories. In addition to the supercar racing, you'll also see live music, air shows, and daredevil stunts to keep the whole family entertained, along with plenty of food and drink stalls. Superbike World Championship One of the top world motorsport series, the Superbike World Championship in February ranks up there with Formula 1 racing. Like the Motorcycle Grand Prix, this championship is also held on scenic Phillip Island.
Over one million spectators take in the series spread out over its numerous events, but you can get a closer look by pitching a tent next to this seaside track. With stunning backdrops and live entertainment, all of these motorsports events are more than just a race. There's stiff competition in Australia when it comes to off-roading, supercar racing, and stunt driving. As a result, if you can't make it to one of these main events, chances are that there will be something going on in the world of motorsports at any time of year in Australia.