So you're heading to Las Vegas. You know the drill: plunking coins into slots, making the rounds at the card tables, and heading to the buffet for dinner. And if you've got kids, then you're going to Circus Circus or one of the many family friendly offerings the strip has to offer. But what about those out of the ordinary experiences? It's certainly true that what happens in Vegas stays in Vegas, but some secrets are too good to keep to yourself. Let's take a look at some exciting out of the ordinary ideas for your next trip to Sin City.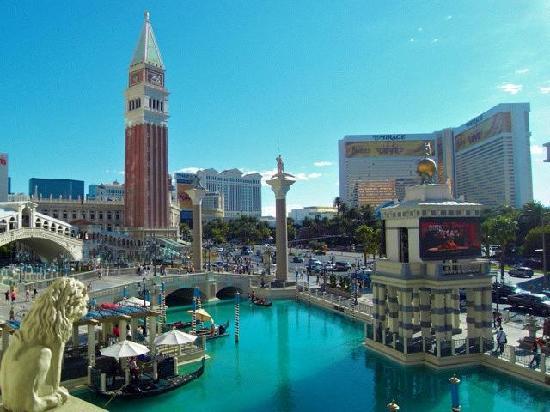 Pool Parties
If you're heading to Las Vegas during the spring or summer then one thing you won't want to miss is one of Vegas' famous pool parties. No doubt you've been to a Vegas nightclub and had a blast, so imagine that but during the day at the pool. Usually there are a lot of pool parties happening at various clubs, from the Mirage to Wet Republic. Check out listings on the internet before heading out as many places will list pool parties' months in advance, along with headlining DJs and special guests. You never know who you'll meet.
Just Say No to the Buffet
Not that there's anything wrong with a buffet — in fact, many are amazing – but Las Vegas restaurants are garnering enough accolades on their own to compete with the traditional buffet. And they're proving to be just as fun. Fat Choy, located inside Eureka, offers great Asian cuisine at
affordable prices. The Fat Choy burger has been described as a work of art that tastes great. For those who want a bit of fast food flavor with a touch of class, try Gordon Ramsy's BURGR, whose menu includes truffle parmesan fries and the infamous Hell's Kitchen burger. One of the most talked about restaurants is Honey Salt, which boasts a unique modern American organic menu that includes buttermilk chicken, belly clams, curry chicken, turkey meatballs, and for dessert try Nutella French toast.
Relax at a Resort & Spa
While the big name hotel on the strip offer both luxury and affordability, sometimes you want to relax while still having the option to head out. Tahiti Village is a resort and spa located off the strip on Las Vegas Blvd. which provides complimentary shuttle service to the strip. Offering a tropical paradise-like experience, the Tahiti Village boasts large rooms, a freeform pool with a sand beach, and an authentic Tahitian restaurant – another out of the ordinary Vegas experience that will give your Sin City trip a twist.
Be Creative and Ask Around
Finally, remember to ask other guests, friends and even the guy next to you at the pool party this question: What's a great, out of the ordinary Las Vegas experience? You're sure to be surprised and take away your own little Vegas secret.