A journey into the flavors of the world with a single visit to the well known city, London. One of the biggest culinary capitals around the world. Here everything gets confused and simultaneously highlighted separately. See below some of the best ethnic restaurants in London.
Momo
In a small alley between Soho and Mayfair is this little Moroccan souk traditional tavern. It features low tables, wood paneling, while many lanterns hanging from the ceiling create highly ritualistic atmosphere. The meal starts with an array of appetizers. From the mostly separately lobster with roasted peppers, spinach fatayar with roasted pine nuts, white cheese and sumac. Highly imaginative are the names of the cocktails.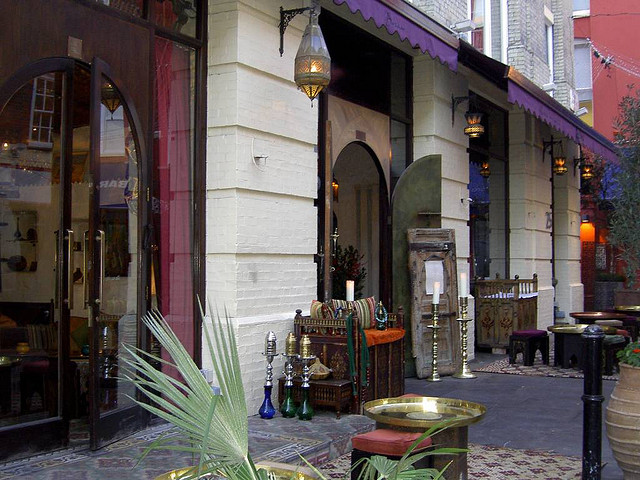 Gallery
A 18th century mansion has been transformed in a particular multiplex Sketch, which serves authentic French cuisine. The story is very bright for this beautiful building in Mayfair, and a formerly housed the Royal Institute of British Architecture and boutiques house Christian Dior. Today, the decor does not resemble anything from the past. In decorating the Gallery each of the pieces are different. There is nothing identical: chair, plate, table, cutlery. The mix and match the most absolute and unregulated version of it. The head chef Pierre Gagnaire prepares contemporary French cuisine. For starters, we recommend the Burgundy snails, while mainly the sole meunière is delicious. It fillet fried in batter with lots of butter and served with plenty of lemon. For dessert, flavored millefeuille with vanilla and pineapple jam.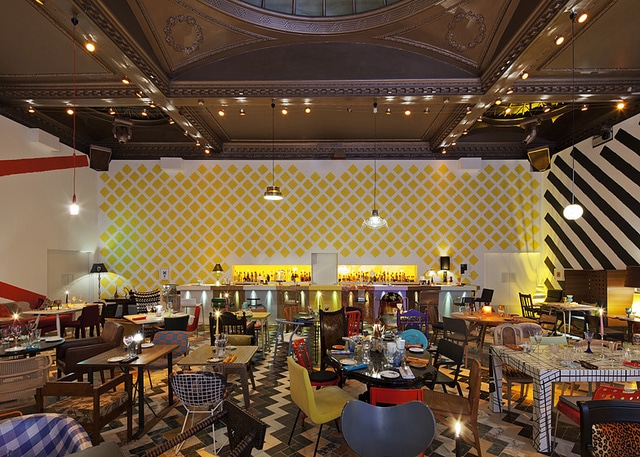 Automat
It's almost always packed on weekends almost all hours serves a great brunch, from which fracture make blueberry pancakes with maple syrup, eggs Benedict and scrambled eggs with smoked salmon. From decorating stand doors that open and mentioning chalet and heavy wooden tables and leather sofas.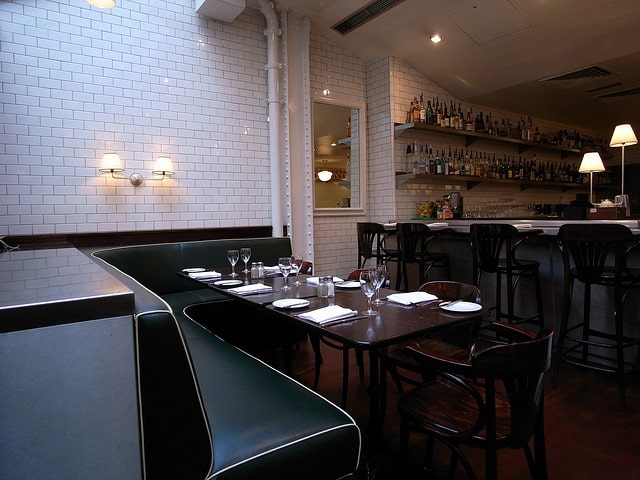 HKK
One of the newest Chinese in London. The menu consists of 15 dishes, which features lotus root, lobster, mussels, jelly and of course Peking duck. Also, there are dishes for vegetarians. Responsible to the kitchen is Chef Tong, who has a career star Michelin, which won for original dishes such as monkfish with berries goji berry sauce and champagne sauce with rice. There is also private room, the walls of which seem to have been embroidered in gold.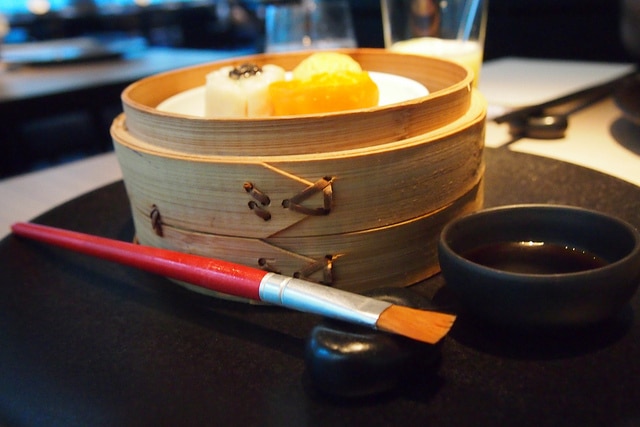 View more here: Meet London's Cycle Cafés | Hot spots, 5 alternative things to do in London in 2014.
By Nicole P.
Ethnic restaurants photos: Bookatable, ruby chiu, The Think Tank, Niels Goedel.